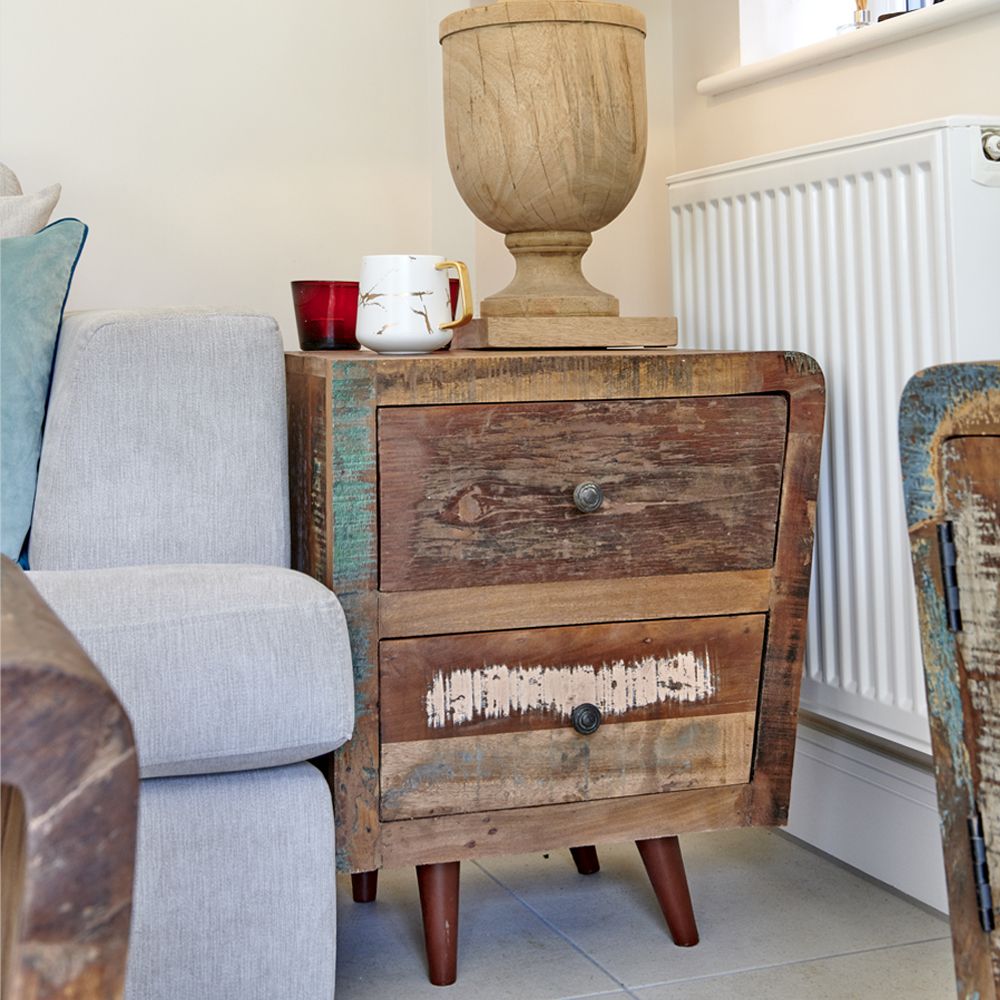 Welcome to our amazing variety of Recycled Retro Furniture units all of which raidate a luxuriously sophisticated warmth throughout your bedroom.
Incorporating a mix of previously recycled Mango Wood, these fantastically durable units haven been crafted with a loving hand and designed to encompass style, service and storage throughout.
With a Retro Furniture flair, these unique units add a splash of colour into any Solid Wood Bedroom Furniture aesthetic - meaning you can add your own personal twist and design your aesthetic the way you want to. 
We are proud to offer only the most premium Solid Wood Furniture units which accessorise and bolster your home atmosphere with ease. 
All of our Mango Wood Furniture pieces are as ethical as possible to promote healthy furniture alternatives, whilst still showcasing a chic exterior -so browse these deluxe options below and transform your bedroom.