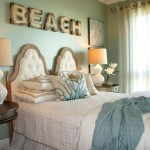 The Bedroom – a room that represents what rest and relaxation should be. Now for everyone the principal of relaxation is different for everyone, after all climbing a mountain can be relaxing for some (don't ask me why).
Anyway back on topic – the aim of achieving bedroom brilliance is unfortunately not so cut and dry as you would think – after all were all different and all relax in different ways, therefore our ideas of a relaxing bedroom are different – for example some may find Dakota Bedroom style or a clean and crisp modernist style.
For this reason we at Trade Furniture will not be describing what the ultimate bedroom design is – no instead we will be highlighting what can contribute to bedroom brilliance instead.
So let's start with the basic, the Cube Bed. This is made from Solid Indian Sheesham Wood and is available in 3 different finishes that make this unit versatile enough for many different tastes, contributing to bedroom brilliance.
Second is that all important storage. After all what is more stressful than having clutter all over the place – this is why items such as the Mango Sideboard or the Madison Bookcase would be a must have for any bedroom just because of the practical benefits that come with having that bit of extra storage to keep that ever important relaxing atmosphere.
Now for most people (myself included) a TV is a must have for a bedroom, after all a lot of hobbies that help us relax are directly related to television. So how about fitting a Jali TV Cabinet that would not only hold your TV but provide extra storage for your external media and other accessories.
Other picks we would recommend would be the Madison Lamp Table and perhaps a Mango Console Table – however bedroom brilliance is all down to the mind of the creator, so what will you create.