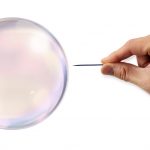 You know sometimes we at Trade Furniture thing of ideas as a bubble.
Now I know my reputation as the resident mad blogger here has lost yet another marble however hear me out here.
Now this is just a guestimate but I think you may have just come here from looking at one of our Solid Indian Wood Furniture ranges, Dakota maybe even Jali, in fact that doesn't matter the point is that you came here because you had an idea which has grown and grown to the point where your so close to fitting a brand new Solid Wood Sideboard in your living room.
This is where this metaphor comes in as when that idea to upgrade your living room storage the idea bubble is just beginning to take shape, where with each piece of research ad fact finding you do makes the bubble bigger and bigger where soon enough it pops and your idea is brought to life.
I know this may seem weird here but people for years have been trying to rationalise this sort of thing at their Solid Wood Desk so this is me sort of putting forward my own little metaphor.
So anyway out of curiosity what was it that brought you to our site today – did you think of buying a new Indian Wood Bedside Table, a Mango TV Unit perhaps.
Maybe you're just browsing trying to find the inspiration to get your thought bubble going finding inspiration in Indian Wood Furniture.
Maybe you're a returning customer who enjoys our Indian Sheesham wood furniture range so much that you decided that your dining room needed a Jali Dining Set to compliment the Jali Wine Rack you had purchased a few months back.
Or you just feel like reading one of my blogs today to which I say thank you and be sure to check out all of my other Indian Furniture blogs on the Trade Furniture website
Ciao!