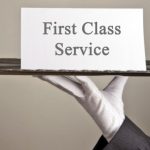 First class, can you sense it that aura of pomp and circumstance that comes with spending that little (or sometimes a lot extra) in order to get the best possible service.
However sometimes it is not necessary at all to spend ludicrous amounts of money in order to get the best possible service. To go with a metaphorical example think of buying a Gibson guitar which can at times be upwards of £3,000 pounds for a classic model, however there is no reason why you cannot buy a Stag or Westfield model which would be significantly cheaper while still delivering the same sound.
We here at Trade Furniture are in a similar situation. Of course there is nothing to stop you from purchasing an elaborate had crafted Sideboard if you are willing to pay the exorbitant prices that are attached to them.
We however go out of our way to offer you a first class product without the prices that will make even make a bunny cry.
Take a look at our definitive Mango Furniture range, this furniture range is made from 100% Indian Mango Wood which is hand crafted into products such as the Mango Sideboard or Mango Chest of Drawers.
All of this makes it seem like the products will have a price tag that compliments the cost of the sourcing, manufacturing, shipping and marketing will be inflated as a result.
However we here at Trade Furniture believe that exotic Indian Wood Furniture should be something that everyone should be able to enjoy and not just for the elitist masses.
Another element of buying first class is thought the customer service element. After all the customer service process is just as important as making the sale itself, this is why we ensure that your pre purchase, purchase and post purchase experiences are as smooth and pleasant as possible.
This includes sending you out samples of our Solid Indian Wood Furniture, walking you though our showroom, unwrapping your Mango TV Unit so you can take a look at it before you take it away and even when it comes to deliveries we ensure our drivers take the up most care and even clear away all the packaging for you as well.
All of this ensure that you are paying for a first class product, with a first class service without the bloated price tag.