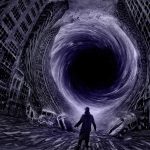 'Gaze long Into the abyss and the abyss also gazes Into you', this famous quote from Friedrich Nietzsche that over time has become an iconic quote that has been referenced over and over again by philosophers the world over.
Of course working for a retailer of Solid Indian Wood Furniture we have a different take on what this classic saying means.
We understand that investing in a piece of Solid Wood Furniture is a daunting task after all the invoices can sometimes go into the thousands and considering that this is possibly a onetime purchase we understand that this can be a daunting decision which can sometimes feel like your gazing straight into an abyss and become consumed by the decisions and make no progress what so ever towards furnishing your Indian Wood Furniture.
However we understand this and try to make our shopping experience as pleasant and stress free as possible to make it feel like you're not just staring straight down a black hole of doom no matter what you order from a Cuba Lamp Table to a full bodied Dakota Dining Set.
We make sure our website is as clear and concise as possible when looking for a new Indian Sheesham Sideboard we display large detailed images, a description that rounds off all of the uses and details that you may not know about, the dimensions as well as links to the alternate finishes that we have which in this case is 3 (light, natural and honey).
This continues through to when you purchase your furniture as well with our warehouse being open 5 days a week we allow you to come and personally check and pick up your furniture, of course we will always deliver to you instead.
By doing this we hope we can make your furniture buying experience as pleasant as possible and not be staring into an abyss of despair.