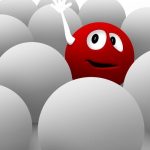 Furniture at the end of it all is designed to meet a specific need within the home. whether your living room needs a new TV stand, your bedroom requires some extra storage space; practicality forms the basis for your furniture buying needs.
However this sort of mind-set often leads to a home design that although offers the base practicality that any home requires, more often than not it simply blends into the crowd.
However this leads to a dilemma, how do you stand out from the crowd yet also fulfil the practical needs that you need from your home furniture?
The answer to this question thankfully is but a few clicks away.
That's right our Indian Wood Furniture collection is the perfect blend of practical yet stylish home furniture design.
This means that for example you could have a Mango TV Unit in your living room, which not only offers excellent home media storage; but also standing out from the crowd thanks to a striking dark wood finish.
In fact thanks to the surprising flexibility that is offered by Solid Wood Furniture standing out and getting noticed with your furniture design has never been easier.
This is thanks to our wide range of wood finishes available in our 2 premier Solid Wood collection, the Mango and Sheesham furniture ranges.
Our Mango Wood furniture collection featuring the Dakota and namesake Mango brands are available in a choice of light and dark wood finishes (the dark being split into mango and Dakota dark).
On the other end we have the Sheesham wood furniture range, consisting of the Cuba and Jali Sheesham furniture collections. This range comes in a choice of 3 wood finishes the honey, light and the distinctive natural wood finish.
All of this means that even if you were to go for the same design of Solid Wood Dining Table, because of the unique wood texture and wood finishes, your dining set will be totally unique to you allowing your room to get noticed.