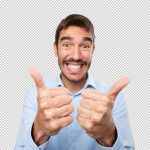 Choices are always a factor within our lives. From the times you used to buy sweets from the corner shop, agonising over a Twix or a Kit-Kat, to choices that could change the course of your life forever.
Of course if every choice you made had such life changing consequences then I'm pretty sure that we would eventually crumble under such immense pressure.
Thankfully buying furniture does not involve such massive life changing consequences, a new Mango Coffee Table won't cause the world to implode into itself. In fact new furniture is more a reaction to changes in your life caused by choices in your life, for example a growing family or moving home.
However despite this buying a brand new Dakota Mango Bookcase is a big investment, as the reality of 100% Natural Wood furniture is that it tends to be on the pricey side.
Therefore if you are to invest in some of our ever expanding Solid Wood Furniture ranges, you have to make sure that you are absolutely happy with your furniture. Our latest addition is our range of solid wood kitchens made from naturally sourced Solid Mango Wood.
So what factors must you consider when buying one of our Cuba TV Unit's to ensure you are totally happy with your choice in furniture?
Well the first thing that you can check is whether or not your furniture will be fit for purpose. For instance there is no point in buying a brand new TV unit when your TV set is too big. Another factor to consider is home media storage. After all most of us will have more than one home media device, therefore it is important that your unit fulfils these requirements.
However we have considered this very possibility and have tried to provide a range of furniture that retains its natural charisma, yet meets the needs of any modern home design.
Therefore we are sure you will always be happy with your choice.