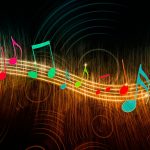 Hello Trade Furniture blog readers, today is a very special day as I have finally acquired the missing piece to my office – yes I have finally acquired a Radio.
For those of you not in the know, and that includes all of you reading I have been working here for over a year and yet I have never had a Radio in my office, believe it or not a radio is not easy to come by when you work for a retailer of Solid Wood Furniture.
However after much deliberation on the course of action to take regarding this the solution to the problem was sitting just across from me.
What I have processed to do is hook up one of the spare computer that we have lying around the office setting a monitor up on the small Sheesham Bookcase we have here and adjust the volume to non-rave levels and voila I now have a radio.
For some the thought of having music on while they are working is something of a no no, almost as much as putting a cup on the Mango Wood Coffee Table without a coaster!
However I feel that music is a very important part of the work environment for me in particular. First is that music can be a great motivator, having a catchy tune on in the background while writing about a Vintage Sideboard helps keep the momentum up and the day goes by faster as a result.
The second reason is how useful music is to writing my Indian Wood Furniture blogs, you see when brainstorming a blog hearing a particular lyric or musical theme can trigger a writing spark like nothing else can, its almost as though their creativity is stemming my own creative impulses which leads to some unorthodox yet original Natural Wood Furniture blogs that I'm sure you all enjoy reading.