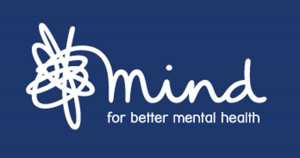 The week beginning 18th May is Mental Illness Week, a time to spread awareness and compassion for those that are suffering or have been affected by mental health problems. That's why this week we want to talk about the charity MIND and their personal connection with one of the founders of this company: Tony Clark.
Tony, who is a father to 1 girl and is expecting a second child, was a witness to the horrific 2002 club bombings in Bali, Indonesia. This incident killed over 200 people, and let many more both physically and mentally scarred. Tony was one of them. Sticking in his mind 18 years later, this event has been a deafening effect on his PTSD and overall mental wellbeing. Although coping on a day to day basis, there are still times when Tony has suffered greatly and felt as if hard to cope.
A week like this is great to share our stories, like Tony's and support those who go through traumatic experiences. Tony has stabilised himself thanks to a fantastic network of friends and family, as well as having a driving passion for his work and his favourite sport: football.
Football in a sense has been a life saver for Tony, and without it who knows how he would've been affected by his trauma. His home club is LUFC - or Leeds United Football Club to those in the unknown. Following them for almost 15 years, Tony has cheered, cried and felt every obstacle faced by the grand club. Attending every game possible, Tony has used his passion for football as a means to tackle and strengthen his mental health - an amazing feat to us all.
That's why Tony has worked with artists in Indonesia to create a lifelike sculpture of the famous Leeds United manager, Bielsa.
A decision has been made to put this fantastic 75kg sculpture up for a raffle. To enter, all you need to do is donate £10 to MIND charity, which will count towards one entry. If you have already donated towards MIND then please send a copy of your receipt to "info@bieslaraffle.com" to be entered.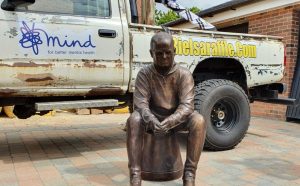 The raffle is open until 11:59pm on Tuesday the 30th of June. The winner will be drawn on Wednesday July 1st.
Following on from his harrowing experience, Tony has come out with an optimistic mindset. He, like many others facing the same illness, is determined to do good in the world which is why he has chosen to commemorate it with this fantastic sculpture.