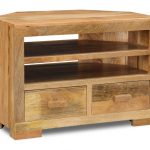 Hello everyone and welcome to a wonderful Trade Furniture blog. I hope that you are all well and are having or have had a great day. Did you have a nice weekend and are you ready to tackle the week ahead?
Here at Trade Furniture one thing that we are really proud about is our great range of TV Units. We have a wide variety of these and a lot of effort goes into the whole process. Starting from designing this product to having it placed in one of your downstairs room by one of our excellent drivers a lot of time and effort is required. Throughout the whole of our collection you are guaranteed to like something. This could be a piece of mango wood furniture which is in our mango furniture collection or our Dakota Furniture Collection or maybe you are more of a Sheesham furniture fan this being the Jali range and the Cube/Cuba range. However whichever one you prefer more you are guaranteed to like something. Everybody is different however I would say that these are my personal favourites;
These are not in order but they are just my favourite five and I can't decide which one should be first and which should be 5th as I like them all the same. Please let me know what your favourite TV units are as I am curious to which our best ones are.
Well anyway, unfortunately that is the end of today's Trade Furniture blog. I hope that you have had a great time reading this. Also please let me know which is your favourite TV unit, do this by leaving a comment on one of our posts on social media. You will find these links below, Goodbye!