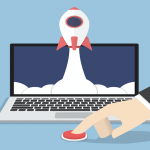 Good Afternoon! We are back and brighter than ever, sailing through summer to where we are now… Friday the 13th! But this Friday is especially lucky indeed, as Trade Furniture Company has hosted a brand new website!
Our new website is easy to navigate and has lots of beautiful new images for you to browse and observe! We have ensured all those little niggles in the previous website and now all gone, meaning you can get your dream dark mango furniture home in one clean sweep.
As exciting as this is for us all at Trade Furniture, we want to know what you think, reader. Scroll throughout our dakota sideboards, test out all the new buttons and features and most importantly enjoy your time with us here at trade furniture company. Our upmost importance is for you to be able to have fun on our website and not have to worry about those annoying glitches.
Also throughout these months, we have been enjoying the glistening sun and thriving in its heat – have you? Well now that summer is swiftly drawing to a close, next step is winter! That's right, cosy nights in by the fire, steaming hot chocolate and a warm hot water bottle to keep you calm.
This also means it's the perfect time to get your ideal living room furniture. Or you can keep the warmth in with some of our luxurious solid wood furniture, which is now easier than ever to browse with our new compare feature, as well as the modern wish list function – send it to your friends to get their opinions too!
Well reader, we are so glad to announce this new website and show it off to the world. We hope you loved scrolling through each and every page – and even found this blog easier! That's all for today – happy browsing!