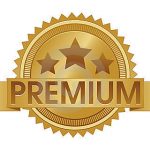 You know I was looking on the internet this morning for a new laptop and I saw some that were over £800, of course these were built specifically for gaming which admittedly would be pretty sweet sat on top of my Dakota Desk.
However the price is certainly steep but some would see this as 'getting what you pay for' however moments later I saw a laptop with similar capabilities at almost half the price.
The moral of this story is that sometimes it is not always necessary to overspend in order to get the premium option.
I mean a perfect example of this would be our collection of Indian Wood furniture.
You see all of our furniture is made from natural Indian Wood and is assembled by hand over in India with rigorous quality control checks implemented at every step of the manufacturing process.
This applies to all of our collections from the Mango Wood furniture ranges of Dakota and Mango to the Sheesham furniture collections including Madison Jali and Cuba.
In addition all of the ranges are truly unique from the evocative Jali designs featuring iron cast iron work emulating Indian Jali design to the modernist touches of the Cube range with their brushed steel handles.
Normally to get this level of quality and satisfaction you would expect to pay a premium price for it – however we here at trade furniture have made it our mission to provide this level of quality at a price that is reasonable and with comparable service.
This is why we try to make your experience buying Solid Indian Wood Furniture as stress free as possible from your initial research to coming and collecting the product from our warehouse or getting your Jali TV Stand delivered right to your door.
Because we believe that premium Service should not come at a premium price.