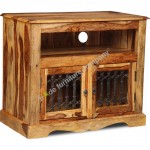 OK so I'll be honest right now, I really don't like writing about sideboards. I don't know why I don't but I find that sideboards are incredibly hard to write about.
The funny thing is that I don't know why as the Sideboard is one of the most versatile and useful pieces of furniture within the home. I mean just look at our collection of Indian Wood Sideboards as an example of the versatility of this piece of furniture.
First of all there is the fact that there is not one type of sideboard available. Just like us as humans Solid Wood Sideboards come in a wide range of shapes and sizes from 2 door to 4 door a single drawer to 4 the sideboard is almost chameleon like with the ease in which it is able to change its functionality.
Of course this leads to the second aspect as to why solid wood sideboards are supreme. You see with being able to take so many forms and shapes, it makes sideboards (In particular our collection of Indian Sideboards) practical in multiple rooms around the home.
In the living room for instance if you need to store some paperwork or ornaments that are not on display then the Madison 3 Door Sideboard would be ideal here, need to keep some spare cutlery and glasses in the dining room then the Dakota Sideboard would be ideal.
The sideboards even have their uses upstairs for example in the bedroom the Mango 2 Drawer Sideboard can be used for keeping makeup, toiletries and other bedroom accessories. Even the study is an ideal place for Indian Wood Sideboards as you can keep stationary and important documents safe and well maintained.
Thankfully for you we have a staggering collection of Sideboards from the casual look of the Madison collection to the bold statements made with our collection of Jali Sideboards rest assured that you will find just the right Sideboard for you.