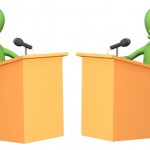 Warning: Bad Pun Alert, I Repeat Bad Pun Alert!
Ok Joking aside for this edition of our Indian Wood Furniture blog, we here feel that it is time to take on a glaring argument in the furniture world – Why should you buy Solid Wood Furniture?
After all this is a serious consideration to make when looking to replace you old TV unit or Bookcase, with arguments on both sides that deserve consideration.
After all it is not like there are unknown factors that make people turn away from Solid Wood items such as the Mango Wood TV Unit or choose to have a whole kitchen in solid wood giving a stylish and durable finish to the room.
After all we live in a society of based around convenience, thus we are going to go for the cost effective, time saving option – which lead to the rise of the supermarkets over the high street stores, remember Mary Portas made a Channel 4 show about it. This sort of convenience culture has led to a rise in 'flat pack' furniture, its significantly cheaper, easier to move around the house and takes no time at all to assemble, compared to say ordering an item made from Solid Indian Wood which is not exactly the lightest thing in existence (believe my I've tried lifting one).
Looking at this argument it seems that Solid Wood furniture is at a massive disadvantage, however hold on as the argument for traditional wood furniture is just as valid.
The fist argument is unique appeal, after all being made from 100% Indian Wood means that each piece comes with a unique grain that can be nearly if not totally exclusive to that item for example 2 Cuba TV Units which come in the light finish will almost always have some distinct variations. A kitchen made from solid wood
The second is the quality of the furniture, this is not only something that you see in the wood with your eyes, but the quality is also reflected through touch as well, for example when you place your hand on the piece you can see that it is real wood not artificial boarding made to look like wood – also remember when I said they were heavy try lifting one of the Jali Sideboards to really feel the quality you're paying for.
Finally there is the scope of Solid Wood Furniture. When you think about it what makes you metal TV unit any different from someone else's. However with our Indian wood furniture you are looking at least 10 different brands made from either Indian Mango Wood or Indian Sheehsham Wood – This sort of scope is more than enough to justify the investment of Solid Indian Wood pieces, they may lack the short term convenience but they more than make up for it with long term appeal.