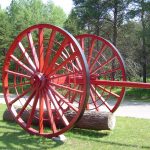 Well it's time for the second of this week's Indian Wood Furniture blogs and this one will be looking at the principle of structuring your room's furniture.
You see there are 2 facts that I think all of us know about Solid Wood Furniture that its big and its heavy and as such that your room has a coherent and free flowing structure to avoid inconvenience and distress.
So for this you need a game plan, for some going by an ad hoc basic may be the way to go as after all a lot of home furniture is purchased bit by bit like when you're out at the market and you see a Mango TV Unit and a few weeks later you find a matching Natural Wood Sideboard.
However for some a structured approach is necessary to keep the vision and ideas in focus and to see some sort of progress as your room takes shape.
To do this I personally think of the room as a wheel with a center point and spokes maintaining the wheels structure symbolising the smooth and dependable qualities of a common wheel. Let's take the living room as an example, first of all the center point needs to be determined this can either be a personal vision or a physical item.
For this example let's say you purchased a Madison Coffee Table and have decided that this will be the center of your living room, from here you can plan out the rest of your room as with a center point such as the coffee table you can visualise how each piece of furniture will fit and continue the flow of the room.
This leads to the spokes travelling from the centre in the form of a Dakota Bookcase, a Retro TV Unit and Mango Sideboard that flow around the Solid Wood Coffee Table you defined as your centre resulting in an even living room flow that is as smooth and flawless as a wheel itself.