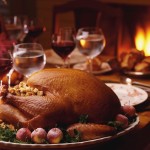 Well we are only a couple of months away from Christmas people, yes the day of wonder for kids and a day of bonding where we all see our relatives again as they come over to your house to celebrate the day of giving joy with those you hold dear.
However often these days go in rotation as different members of the family host Christmas each year at their home. However this can come with a slight complication as sometimes your dining room may be missing that something special, be it that the décor is out of date or you need to update your furniture – specifically the dining table.
After all you want to put on a good show and make your turn at hosting Christmas memorable – after all memories are something we keep forever.
However the last thing you will want is for them to remember eating that Christmas turkey on a shoddy dining table.
However never fear here at trade furniture we have Tables at the Ready. Whatever your dining room theme we are sure you will find what you are looking for. Perhaps you have a country house feel to your dining room well we have a Rustic Dining Table to suit such a rugged vision.
We also have tables that are suited to those looking for some International flair to add to your dining experience then how about investing in a Jali Dining Table – mixing the traditional dining chair design with Indian Jali inspired features sure to raise a few eyebrows.
Even if you're not after such a grandiose design you can still find stylish yet functional items such as the Sheesham Dining Table or perhaps the more distinct Mango Dining Table – each are great for family dining without shouting about it.
So be sure to get your new dining table ordered early and set up ready for the big day.