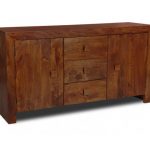 So your home design is meant to be a representation of what works for you and your home life. This means some homes you will see packed with elegant and detailed features. Yet on the other side of things you may see a room with a clean crisp and strictly functional design.
Going with what works for you make your home not only functional but also a more uplifting and relaxing place to be.
This could be from the actual size of the furniture itself to simple things such as wood finish.
This is something that we recognise with our years of experience selling Natural Wood Furniture; a simple finish can make the difference between a piece of furniture working for you.
This is why the large majority of our Solid Wood furniture collections are available in a choice of wood finishes.
Mango Wood
With a large and aver expanding collection of Mango Wood Based products, it is important that we make your furniture choice as flexible as possible.
This is why each of our Mango Wood furniture collections; Dakota, Mango and Retro Mango are available in 2 wood finishes.
The first of these is the vibrant light wood finish, ideal for homeowners looking for a vibrant and uplifting atmosphere. On the other side we have the dark wood finish. This gives each product a striking and eye-catching look and feel which is ideal for those who want their rooms to make a statement.
If you are looking for a new kitchen our solid wood kitchen units in Mango although we say it ourselves would transform a tired looking kitchen.
Sheesham Wood
Our Indian Sheesham Wood furniture collection is our most varied collection, with Jali, Cube, Cuba and of course Sheesham being members. Of course with such a varied collection requires a wide range of finishes.
This is why pieces such as the Jali TV Unit are available in a choice of 3 wood finishes. The first of these is honey, offering a rich and homely look and feel. Then there is the light wood finish, combining a vibrant look with accentuated wood knots and streaks. Finally our Sheesham furniture collection features our only Natural Wood finish, where the wood is not given any varnishes to alter the colour.
This means each item is exactly the same colour as the tree it was sourced from.
All of this ensures that your Indian Wood Furniture selection will work exactly how you want it to in your home.