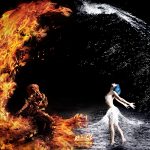 Ok reality check here people, the Solid Wood Furniture world can be a fickle kind of business – despite all of your best intentions and adapting to the situation there are time where it's just not meant to be, like when you put together a Dakota Sideboard and a Madison Light TV Stand in the living room there will just be a clash.
Of course sometimes the risks just pay off like when you combine a Jali TV Unit with a Madison Coffee Table this is a risk that will pay off due to most items being made from Indian Sheesham wood furniture and therefore sharing a similar design and layout.
However the thing with Solid Woof Furniture is that even when you buy 2 pieces from the dame range you will never be able to get an exact match due to the nature of solid wood such as buying 2 examples from the Dakota Light collection despite them being from the same collection and being made from the same wood the natural knots and creases are unique to each example of Dakota Furniture and as such it will be impossible to match perfectly.
In a philosophical sense humans can be seen in the same way, we are all totally different and individual even if we take influences and inherit personality tropes from people we admire or respect – however it is exactly because of this some people are just destined not to get along despite the best efforts made it just part of the cause with humanity's penchant for individuality.
So what is the best way to go about this when you just can't get 2 pieces of Indian furniture that match?
The simple answer is to give up – who cares if the Dakota Sideboard and the Rustic Coffee Table do not go together these are not the only examples of Solid Indian Wood Furniture available and there are plenty of alternative options so why expense any more energy than is needed.