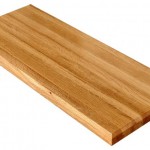 As a foremost retailer of hardwood furniture such as mango and sheesham wood, we're always interested in other kinds of wooden furniture so we can compare their finishes and performance, and that includes stuff made with Oak.

And there's no denying that oak furniture holds a special place in the British furniture market, standing as it does for tradition and hard-wearing performance. Solid oak furniture stands for strength and reliability, and customers still make that connection today. The Royal Navy was founded on oak, and the New Forest in Hampshire was virtually denuded of trees thanks to the hunger of local shipyards, turning out stout ships with Hearts of Oak to face the threat of Napoleonic invasion.
Oak is a dense, strong hardwood, and the average oak tree will take many years to reach maturity. This is the one great disadvantage of oak as a source for furniture wood, as it means generations of forward planning to keeps sufficient stocks using relatively large areas of land. It's very difficult to maintain a sufficiently sustainable crop of oak trees for furniture use.
Its very strength means it takes a skilled craftsman to make the most of it, which means that most oak furniture is always of good quality, and always at the high end of the market. This means that joins are never shoddy, and you can tell a quality oak product by dovetail joints holding drawers together, and the use of the wood throughout, even in parts that would not normally be seen. Even fittings such as iron work are of the best.
Furniture made from oak comes in a variety of styles, and there are examples for every room in the home, from cabinets to tables to bed frames and chairs. Whatever style used, whether contemporary or traditional, it means that high quality is assured, most often with a price tag to match.