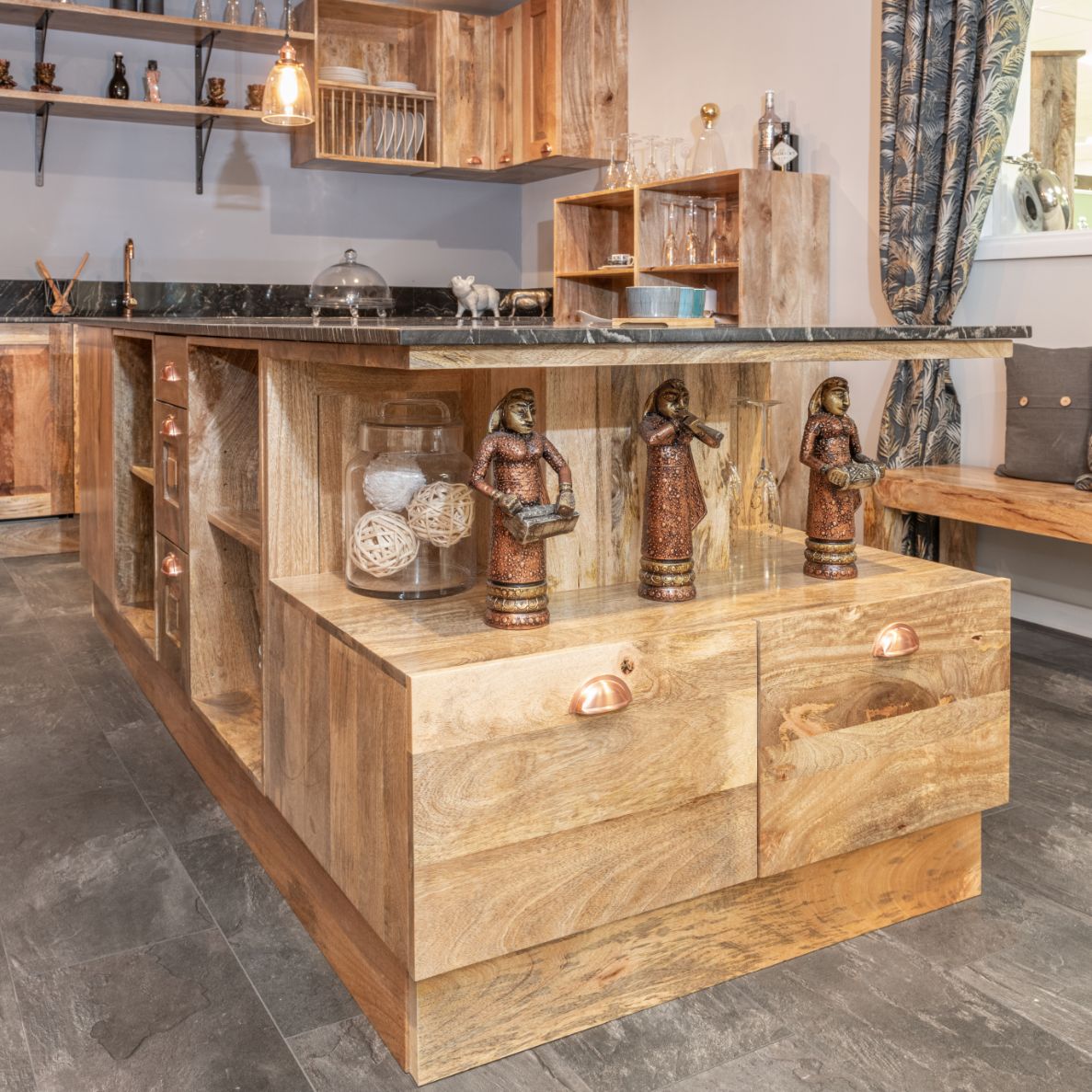 Welcome to our fantastic bespoke page!
As seen to the left, all of our bespoke units can be designed to your liking - allowing you to live in luxurious sophistication.
Available in either a light or dark wood finish, we can adhere to any style or design you desire and as such can provide a sustainable kitchen to provide style, service and storage.
For more information, or to plan your bespoke kitchen you have multiple options:
- Call our sales team on 0330 808 4447
- Email our sales team at sales@tradefurniture.co.uk
- You can visit our showroom:
  71 Commercial Road, Leeds, LS5 3AT
This is open on Wednesday to Sunday 10am - 5pm. For more information please see the 'our showroom' page.