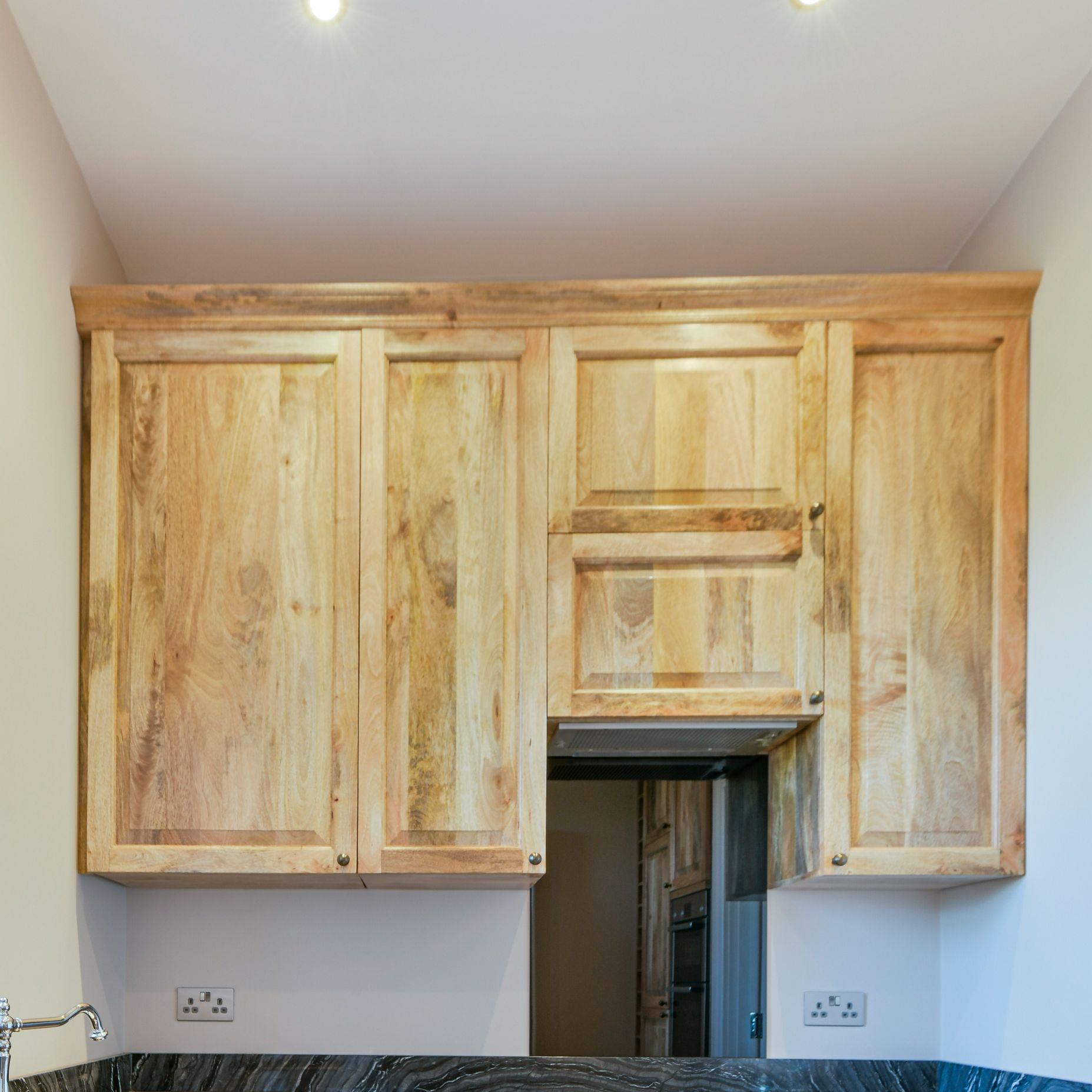 In this collection, you will find a great selection of Tall Solid Mango Wood Doors for your Kitchen.
Each Item has been crafted out of the highest quality Indian Mango Wood, ensuring that these luxury pieces bring to you a great design and the durability that you are looking for in your kitchen.
The Kitchen doors are available in two different styles; a traditional style and a Shaker door ensuring versatility for any home whether it be a more traditional or contemporary house. Our pieces have a striking light wood finish which allows the light to easily pass into your kitchen making a bright welcoming kitchen.