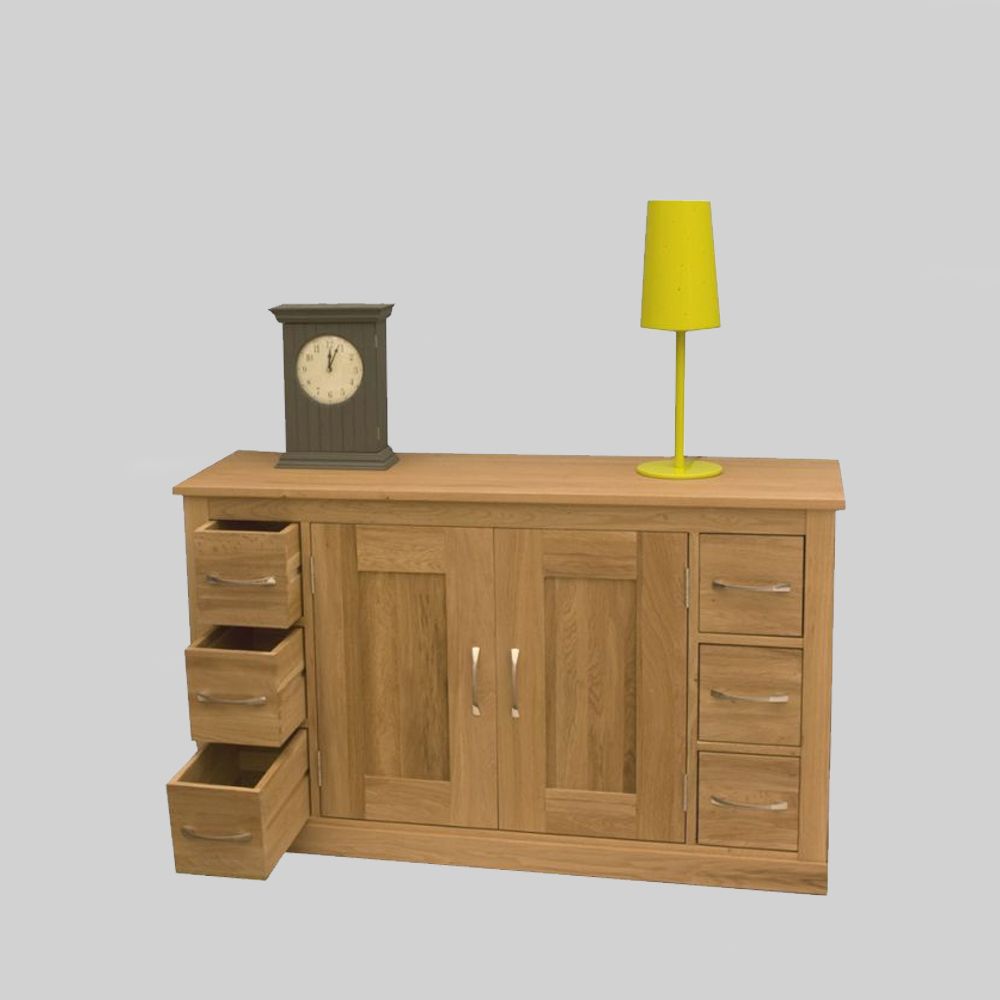 Welcome to our Mobel Oak Furniture page. Within this category you will see a fantastic range of premium Solid Wood Furniture pieces which are perfect for your living room aesthetic.
Crafted out of Oak Wood, these sleek units offer a chic natural wood finish which are designed to provide your family with an abundance of style, service and storage. This can be seen throughout our Solid Wood Sideboards or any of our decorational items. 
Furthermore, the stripped back designs allow for fantastic Solid Wood Living Room Furniture, bolstering your relaxing, living and even entertainmnt experience throughout the years. 
This is why these products are thoroughly inspected to be of a excellent qualitiy, and can support your household with their durable solid wood frame - such as through our Wooden TV Stands seen below. 
At Trade Furniture Company our furniture is luxuriously sophisticated and as such is sure to impress friends and family for years to come, so why not browse this charismatically modern collection below.