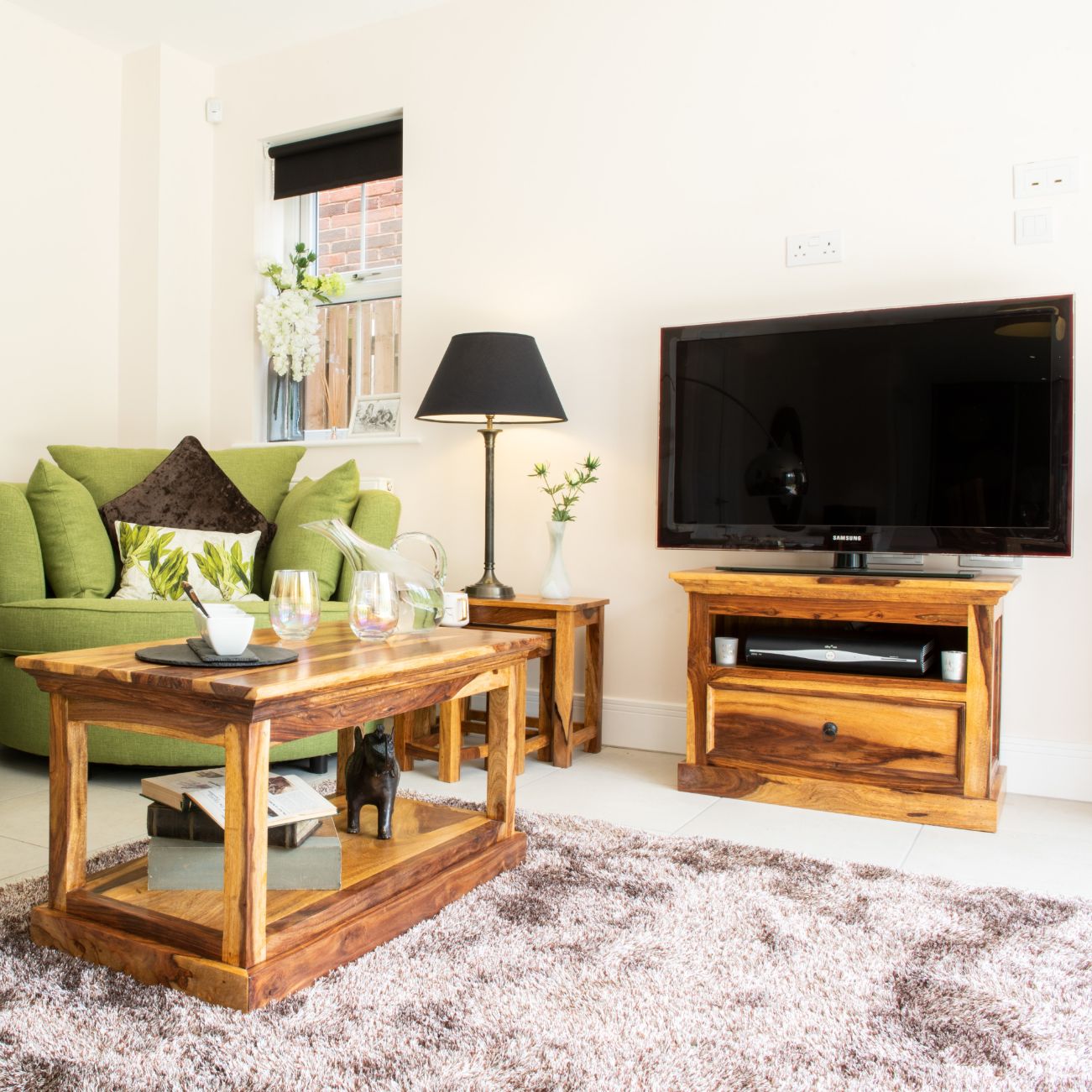 The Sheesham Furniture Collection we offer with a light wood finish is a vibrant way to bolster your home living experience and overall aesthetic.
We have hand-designed all of these products using Indian Sheesham Wood so that they can thrive to the best of their ability whilst providing service, style and storage throughout their solid wood frame.
Encapsulating the versatility to be used in several ranges such as Jali Sheesham Furniture, our Sheesham Wood is naturally sourced and crafted with skilful hands to ensure premium excellence is conveyed throughout all of our products and blossoms within your home setting. 
Solid Wood Furniture is a popular range that is sweeping across the UK, featuring thousands of sophisticated homes. The on-trend designs we incorporate highlight sustainable functionality and assist even the most active of households through their endeavours.