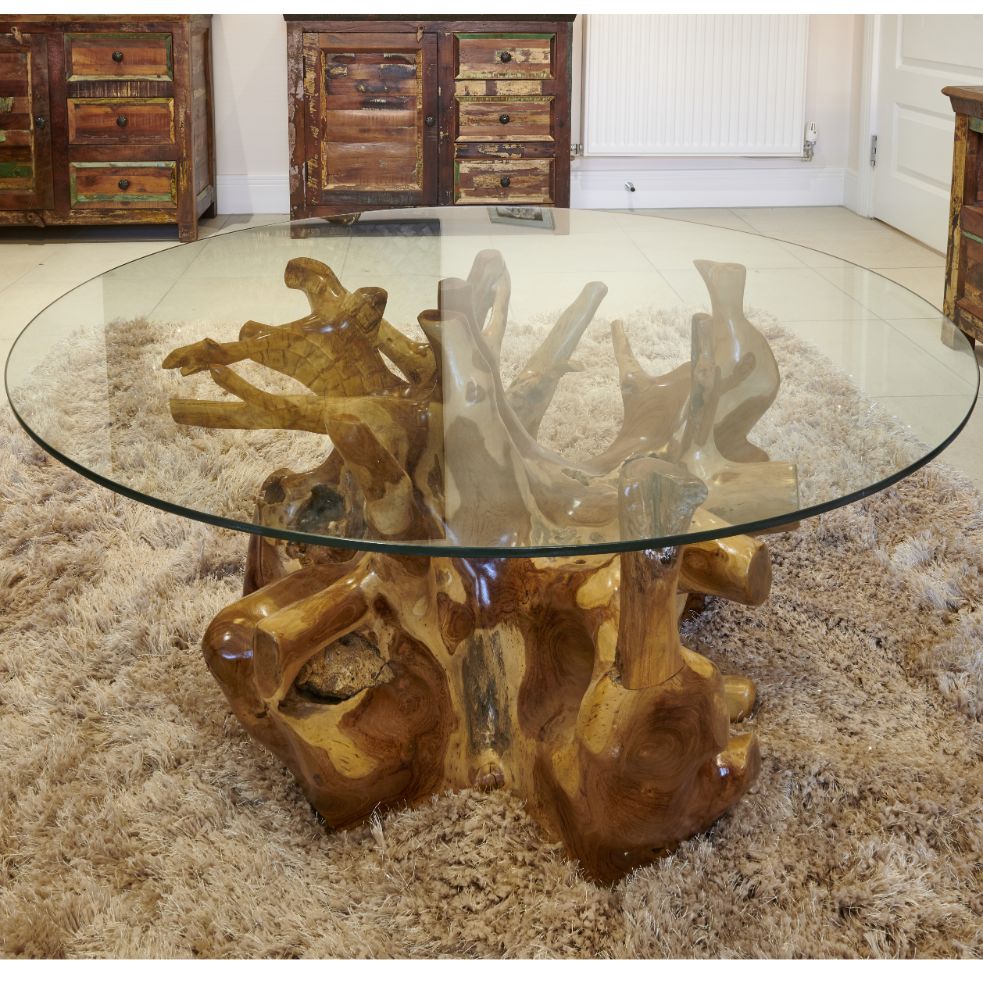 Welcome to our Teak Root collection! Similar to other popular ranges such as Mango Furniture, these premium units are crafted out of naturally recurring teak wood roots, ensuring both quality and durablity. 
The modern designs features within these Solid Wood Furniture pieces highlight a sleek exterior which radiates with a charmingly chic Indian flair for all your family to enjoy. 
This range encapsulates a wide range of functional adittions, from Solid Wood Dining Tables, to any of our subtle accessories. 
The Teak Root collection offers a traditionally exquisite atmoshphere into any home aesthetic, and can also be complimented with any of our Rattan Furniture homeware.