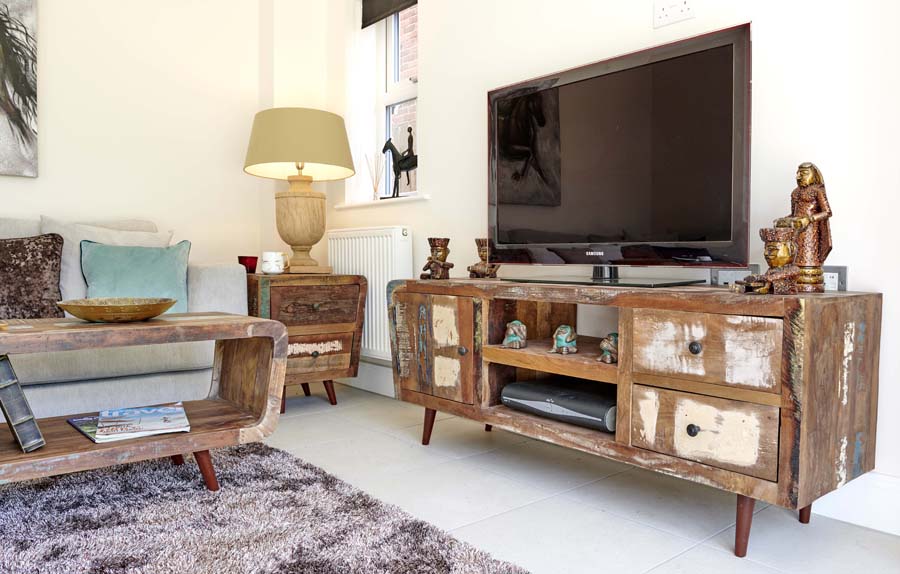 Welcome to our Recycled Retro collection. This range combines our reclaimed Indian and rough sawn retro ranges, to generate a unique, distinctive and instantly recognisable collection of solid wood furniture.

Due to the unique source  of each units upcycled Indian Sheesham & Mango Wood frame, each piece in this range from the retro coffee table to the retro bookcase has its own unique look and feel.

This makes it great for homewoners looking for a creative and unique room design.