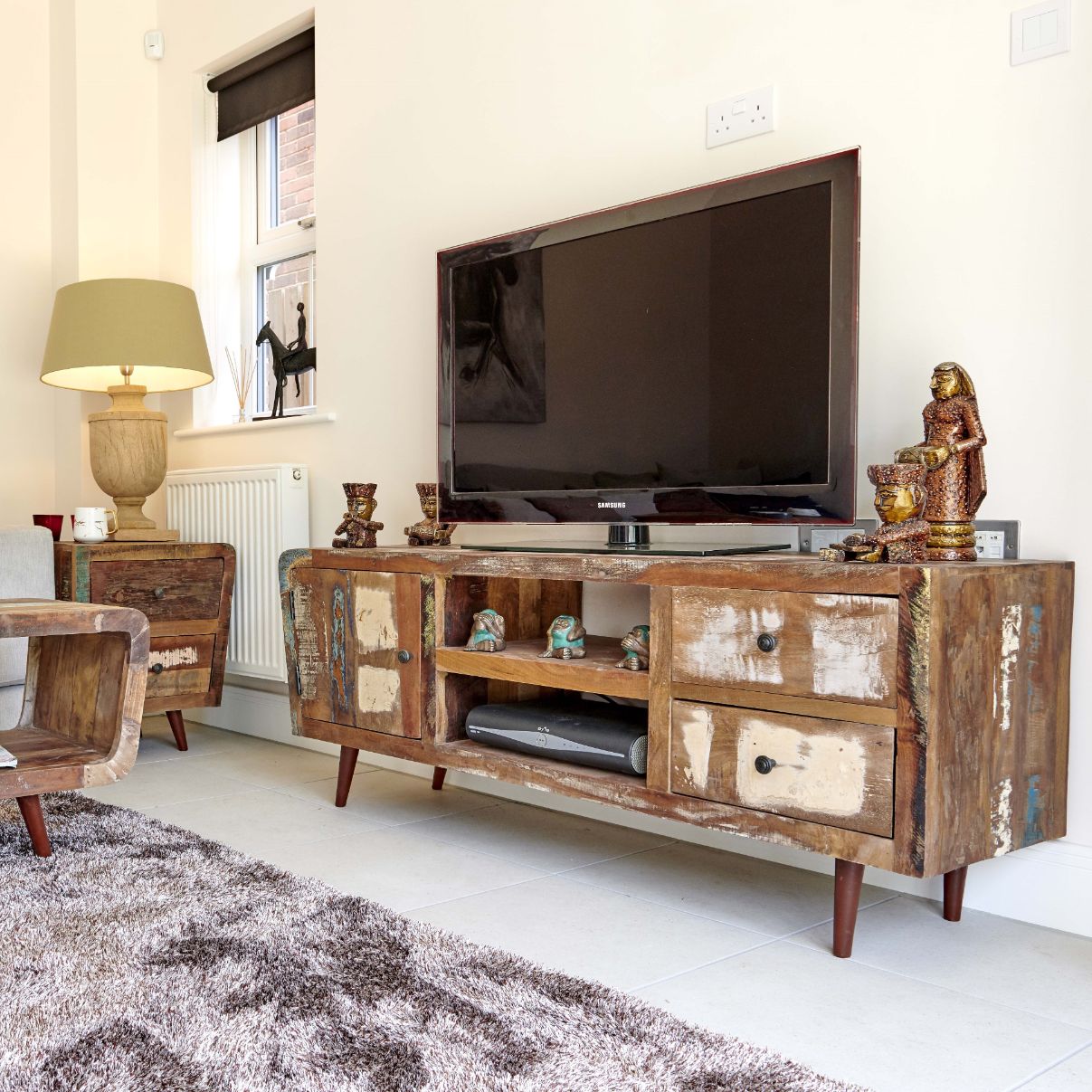 On this page you will find our exclusively premium Recycled Retro collection, a wide variety of functionally sleek furniture options to thrive and blossom within any home setting. 
The 1960's styles showcased throughout this range represents a traditionally charming Solid Wood Furniture exterior which also provides service, style and storage. Here at Trade Furniture, we offer an abundance of different products so that you can add a unique twist into your home aesthetic.
Crafted from a select variation of different Recycled Wood including Mango Wood, these vibrant additions are versatile and sustainable for an ethical furniture choice. 
These fantastic looking units can incorporate service into your living room, dining room or even office area with their versatile nature, which also allows for bundles of storage potential for your household.
Similiar to our regular Mango Wood Furniture, these units are durable and guaranteed to provide amazing service throughout hundreds of family household experiences.