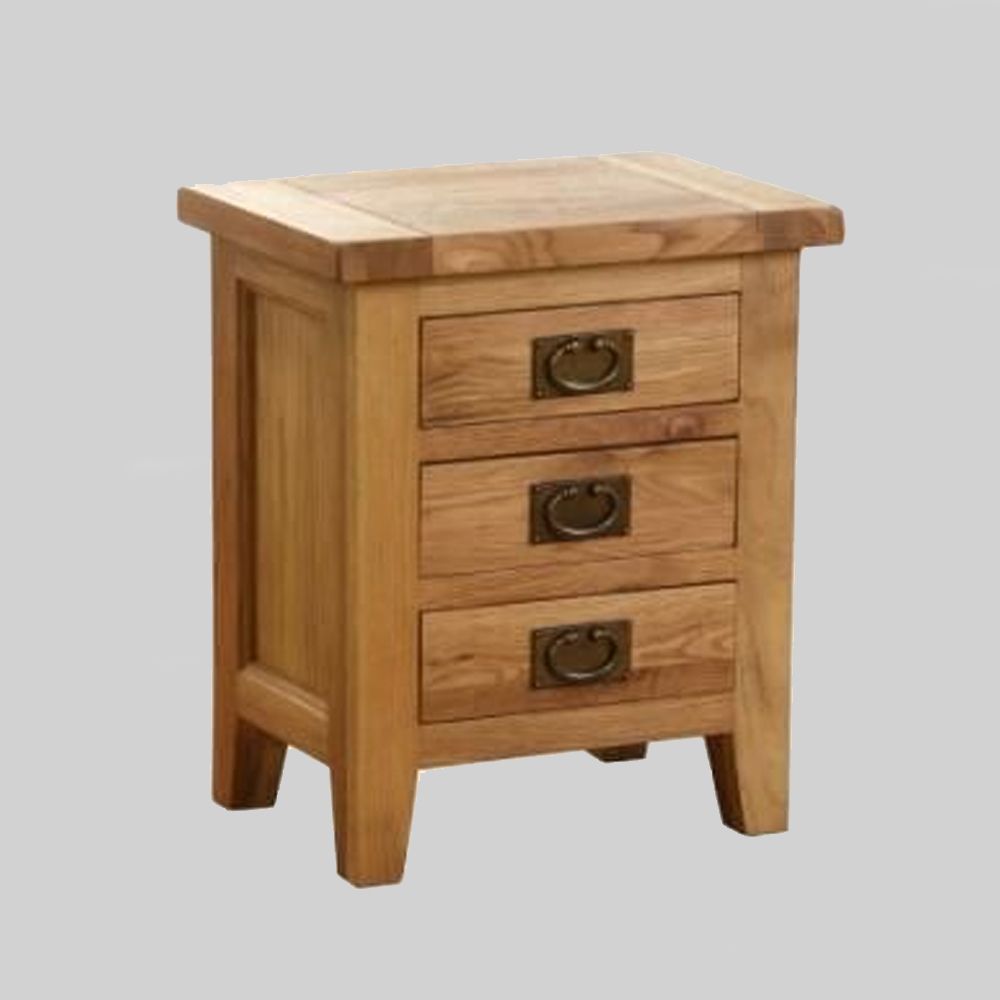 On this page you will see our deluxe range of premium Atlanta Furniture, which combines traditional charm with a modern twist. 
Each of these Solid Wood Furniture options havce been carefully crafted from Solid Oak Wood, and as such retains its naturally occuring charm. The vibrant light wood finish makes for a thriving aesthetic, which is further accencuated throughout the solid metal handles. 
Incorporating units such as Solid Wood Wardrobes, this page showcases an extensive range of exquisite units, so that you can personalise your interior design.
Furthermore, by adding any of our accessories or Nightstands into your home, you can rely on durable products which provide style, service and storage throughout hundreds of unique bedroom experiences.
Here at Trade Furniture Company, we thoroughly inspect all of our products to guarantee they radiate a luxurious warmth throughout and continue supporting your household. This is why the Solid Wood Bedroom Furniture we offer is long lasting as well as fashionably on trend.