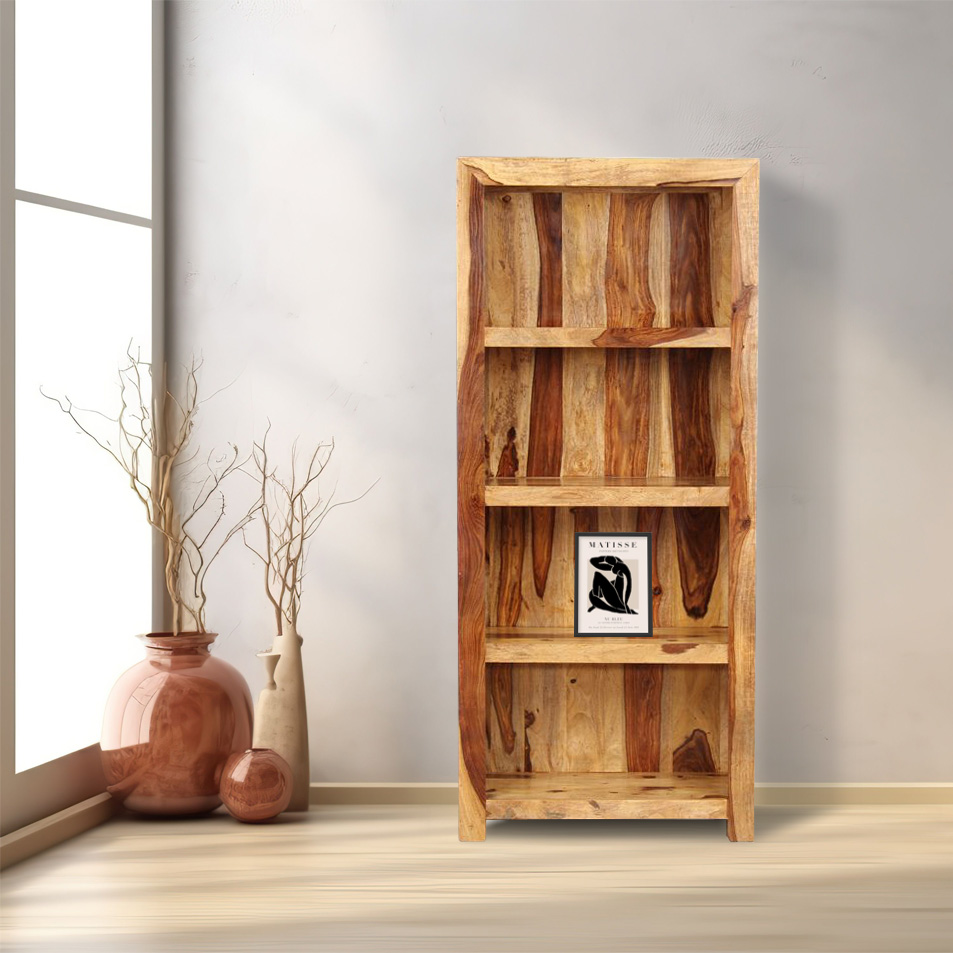 Bolster your home study and living room aesthetic with these sleek Cube Bookcase units. 
Designed to support books, folders and even ornaments, you can add your own personal twist into these Solid Wood Furniture options, and can choose from either a light, honey or natural wood finish to suit your aesthetic.
Here at Trade Furniture, leading by example is very important to use - which is why we only use naturally sourced Sheesham Wood for an ethically sustainable furniture alternative which not only encompasses that luxurious exterior, but which also lasts throughout hundreds of experiences. 
Indian Rosewood Furniture is known worldwide for incorporating a modern flair into traditional furniture classics - and heightens this by highlighting sleek metal handles throughout. 
Seen within this page is a vast range of styles and designs, including our Open Bookcase, so that you can adhere to your own style, requirements and taste.
Browse our Cube Bookcases below.