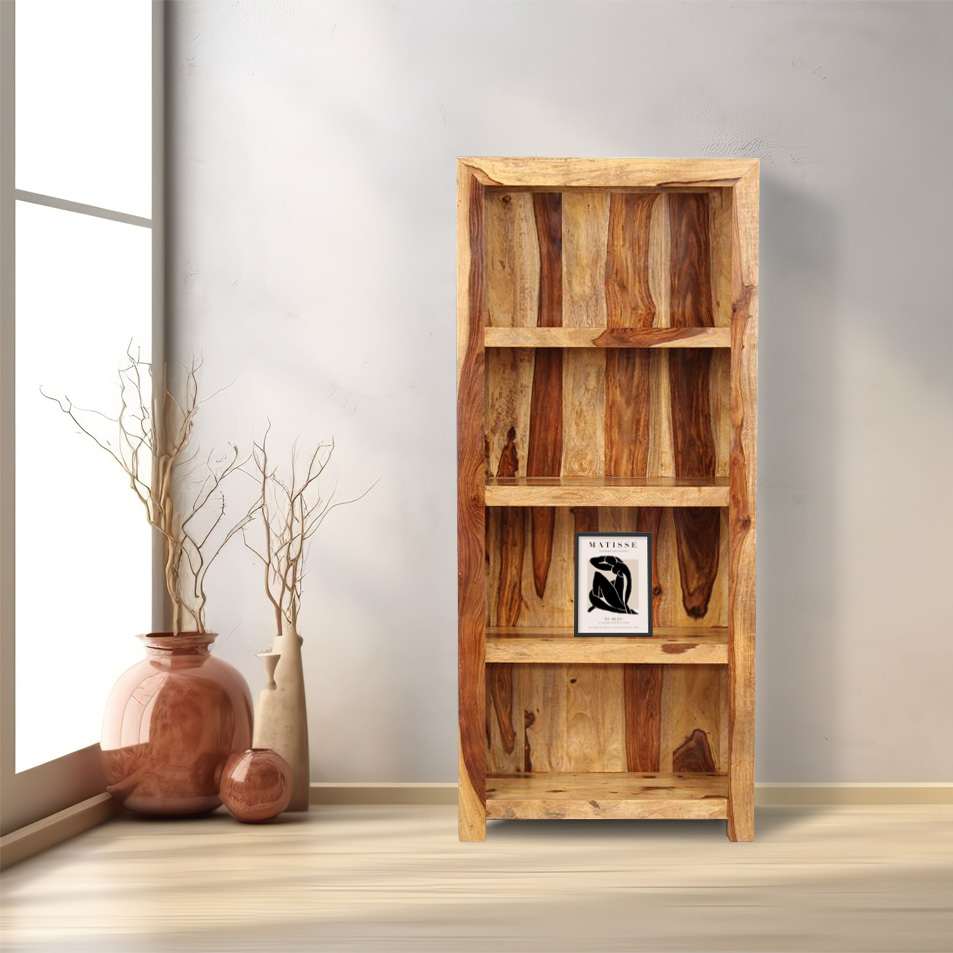 Welcome to our fantastic collection of Wooden Bookcase units, featuring that renowned charm of Cuba Furniture.
Throughout this page, you will see fantastic units built for storage, style and service, and can support folders alongside books and ornaments. The honey, natural, or light wooden finish highlighted throughout these Sheesham Wood frames gives that unique twist into any home aesthetic. 
We are proud to offer products that are a popular feature in thousands of homes across the UK, which not only promote a healthy lifestyle, but that encompass luxurious sophistication. 
 Similar to the rest of our Solid Wood Bookcase range, these luxuriously chic units are built to perfection and ensured to only incorporate naturally sourced materials. Each of these on-trend units is designed to thrive within your living room or study and can be decorated to a premium standard.
Each bookcase seen below combines traditional charm with a modern dash of Indian flair.
Furthermore, every single Rosewood Furniture unit seen below is ensured to last throughout hundreds of experiences for the entire household to enjoy.