Our sales and deliveries teams are available to deal with any request that you might have during our normal opening hours.
The phone lines are open during normal office hours, these being 9-5 Monday to Friday, however if you miss these window oppertuniti, our sales team will follow up all orders and enquiries made over the weekend on the Monday. Alternatively you can email us or fill out the contact form below and we will get back to you as soon as possible.
We have a number of informational pages on our website that might be able to provide you with the information that you require such as our frequently asked questions page.

Get in touch by phone
0330 808 4447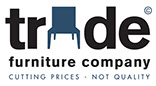 Trade Furniture Company LTD
Unit 18, Norquest Industrial Estate, Pennine View, Birstall, WF17 9NE