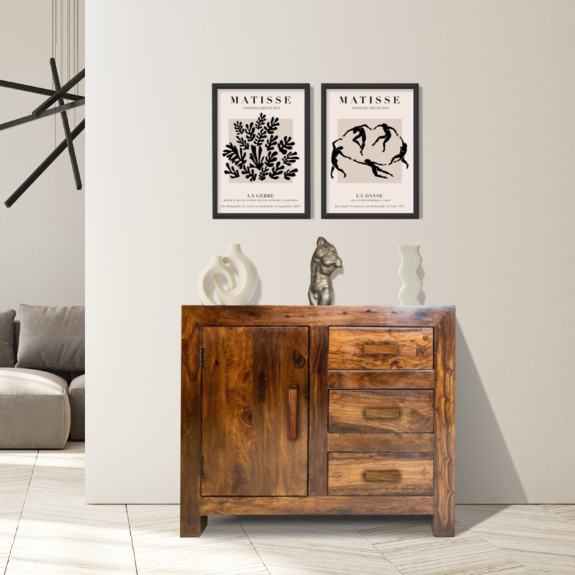 On this page you will see our exclusive range of sophisticated sideboards from our Cuba Furniture range. Combining traditional charm with a hint of modern flair, these units are the on-trend way to revamp your Solid Wood Furniture aesthetic.
Every Sheesham Sideboard seen below is crafted and ensured to retain premium excellence throughout the years, whilst also providing functionality for an easy to sue unit. 
To promote a healthy lifestyle, our sustainable furniture is not only made to be of the most premium quality, but also features a sleek exterior to thrive within your home aesthetic.
Each amazing unit can store home essentials, as well as supporting decorations, and ornaments with their magnificent designs and surface areas. Sheesham Wood Furniture, including this Cuba range, is renowned for its irresistible charm and deluxe feel. 
Here at Trade Furniture, we ensure that all of our Sheesham Wood is naturally sourced to guarantee an ethically sustainable furniture alternative that will bolster your home interior design.