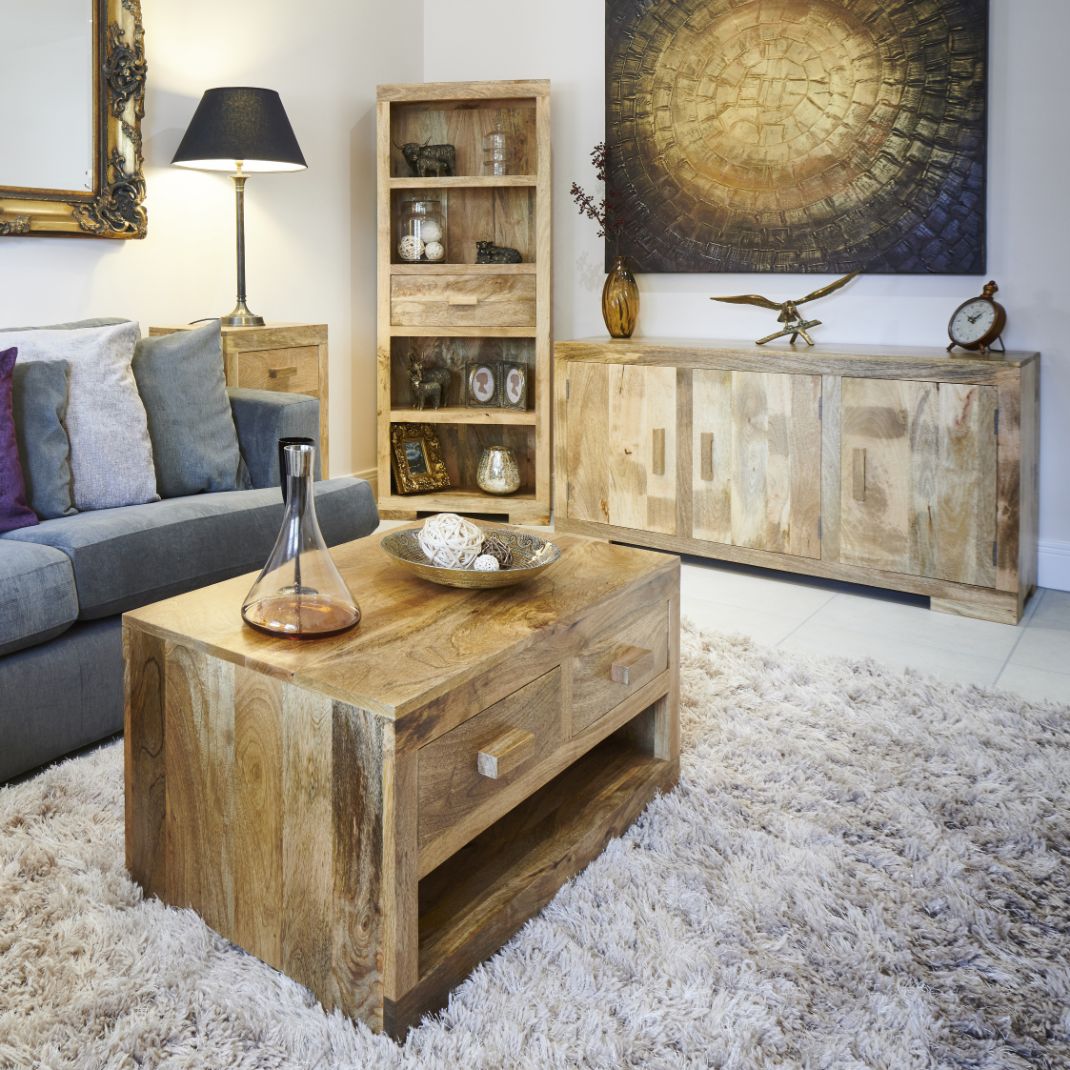 Welcome to our Mango Wood Furniture collection, which on this page is vibrantly thriving with a brilliant light wood finish.
This range is renowned for encompassing on-trend, chic designs ranging from Mango Wood TV Units to a wide range of amazing storage furniture alternatives.
We ensure only the highest quality materials are used within our Solid Wood Furniture to guarantee a sophisticated looking product that encapsulates charm and durability to last throughout the years.
Supporting hundreds of family living experiences, we offer a magnificent variation of products suited for any aesthetic, including our luxurious Mango Living Room Furniture.
Every product seen here is crafted from only the finest Mango Wood, which we naturally source from India for that dash of premium flair. 
Browse this amazing range below to perfect your light wood design.