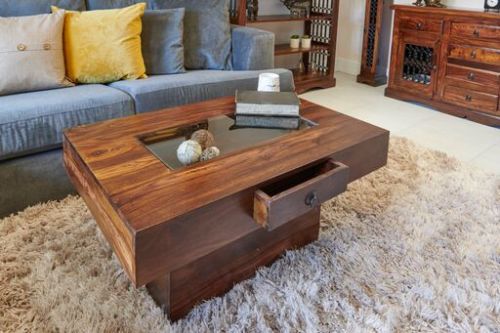 On this page you will find our amazingly chic range of deluxe Sheesham Coffee Table units for that heightened living room aesthetic. The sleek exterior of these units encompasses both practicality and function ofr an overall thriving interior design.
Solid Wood Coffee Tables feature in thousands of homes across the UK and retain that fresh flair throughout hundreds of family experiences. That is why here at Trade Furniture we guarantee that only naturally sourced Sheesham Wood is incorporated into our products. 
Within this page you will also see a variety of different ranges and styles, such as our Jali Coffee Tables, so that you can adhere to your own design requirements. Sheesham Furniture is an on trend, popular range which we are proud to offer in either honey, natural or light wood finishes.