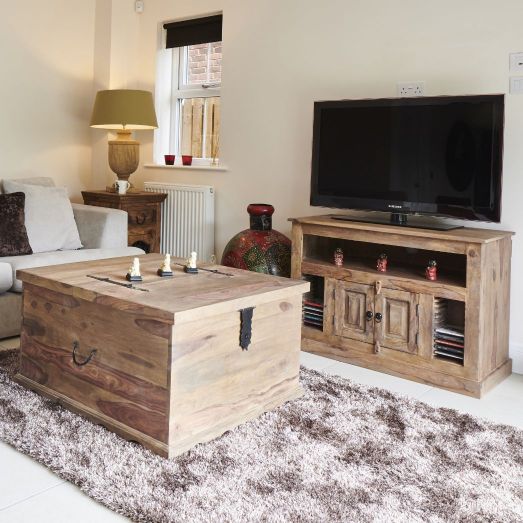 Looking for a functional touch of luxury in your home? Look no further than our stunning Jali Natural range. Crafted from carefully sourced Sheesham wood, Jali is the epitome of sophistication, featuring rustic iron detailing and wood grain packed with character.
Enjoy eye-catching tone contrasts in the carefully sourced wood used throughout the Jali Natural range and solid, premium quality construction that only true solid wood furniture can offer. Say goodbye to cheap veneer furniture, and open your home to gorgeous, sustainably sourced Sheesham wood in our hugely popular Jali collection.
The Jali Natural collection features everything you need to make a house a home, from beautiful storage that offers both style and functionality, to bold dining room tables that are sure to be an eye-catching centrepiece in your home. Why not combine storage and sophistication with a Jali Natural bookcase, alongside a beautifully coordinated TV unit? Our range has been carefully selected to combine and intertwine perfectly with corresponding pieces. This ensures you can create an intricately coordinated home interior, whilst preserving an elegant, natural finish.
Jali furniture creates a truly luxurious and comfortable finish in any home and combines beautifully with almost any interior décor scheme. Browse our selection today and find the perfect additions to your home for an affordable price from Trade Furniture Company.
Don't forget to check out our stunning Jali Light Collection for a brighter décor, or Jali Honey for a rich, deluxe finish.