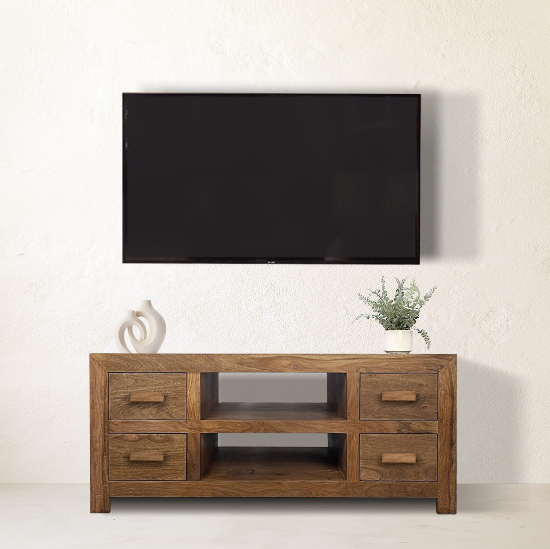 On this page, you will see our luxuriously chic Cuba Furniture collection with a Natural wood finish, a brilliantly thriving range that is crafted and designed with sleek Indian Rosewood. 
Solid Wood Furniture has been popular for decades thanks to its traditionally sleek exterior, which we have modernised by adding on-trend styles. These durable units offer a reliable solid wooden frame as well as that renowned Sheesham Furniture charm. 
We have handpicked this collection to represent any home aesthetic or room, including our Solid Wood Living Room Furniture so that you can achieve your dream interior design with comfort and support. 
Also incorporating an abundance of storage potential, these Rosewood Furniture pieces feature sleek solid wooden handles for an exquisite exterior.
Our magnificent ranges all stem from the same naturally sourced, handpicked units, meaning that our units brim with opportunities for the homeplace.
Create your dream home below!