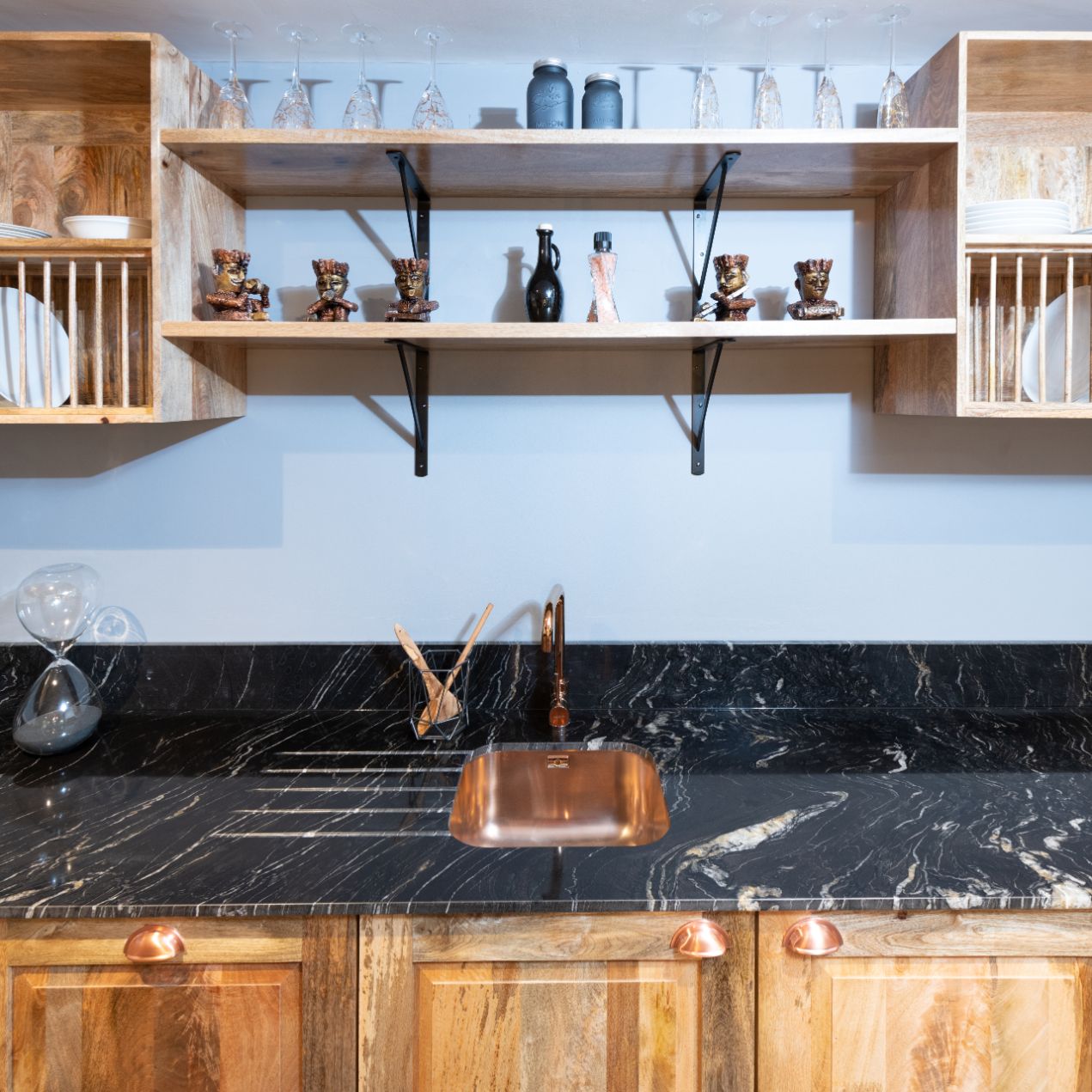 On this page, you will find our extensive range of Mango Accessories perfect for complimenting your kitchen aesthetic.
Crafted from the finest solid wood, these amazing accessories are designed to accentuate your Kitchen Furniture whilst providing stability, strength and charisma. 
Featuring a vibrant light wood finish, each of these sleek pieces has been crafted with a loving hand to ensure that premium quality flows throughout each solid wood frame for many years.
Encompassing a durable guarantee, by incorporating these products into your kitchen design you can bolster items such as your Solid Wood Kitchen Cabinets for hundreds of unique household experiences.
Mango Wood Furniture is known worldwide for highlighting a chic on-trend exterior alongside a supportive frame, which is why these accessories are made to round off your dream kitchen and add a personal twist. 
By incorporating Solid Wood Furniture into your home you can rely on an ethically sustainably yet fashionably modern furniture addition, so why not browse these accessories below.