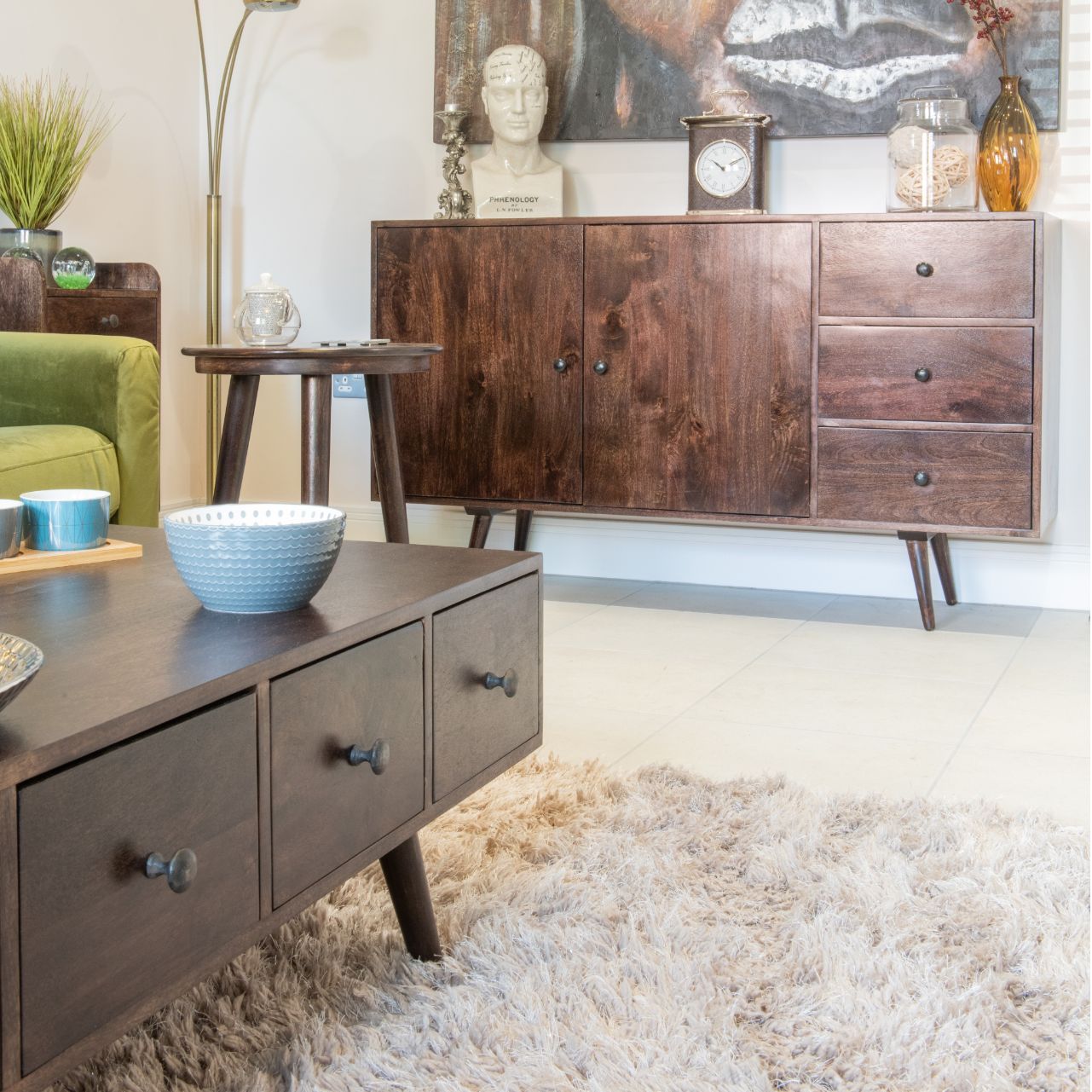 Welcome to our incredibly versatile Retro Chic collection!
This page features amazing products which showcase on-trend designs from the 1960s, as well as supportive units to bolster your home living experience.
Crafted from the finest Indian Mango Wood, these units are ensured to last for many years to come thanks to their durable nature, as well as offering the versatility for many units such as Solid Wooden Bookcases. The dark wood finish highlighted within these units offers a touch of elegance to any Solid Wood Furniture home as well as encompassing great service and style.
Our furniture excellence is guaranteed for each individual product thanks to our thorough quality checks and naturally sourced material for a sustainable furniture alternative. 
Included on this page are units like the popular Retro Coffee Table, as well as an amazingly complimentary storage alternative for even the most active of households. 
Sweeping across the UK, this range features hundreds of households and features a luxurious sophistication throughout the home, so why not browse these products below?