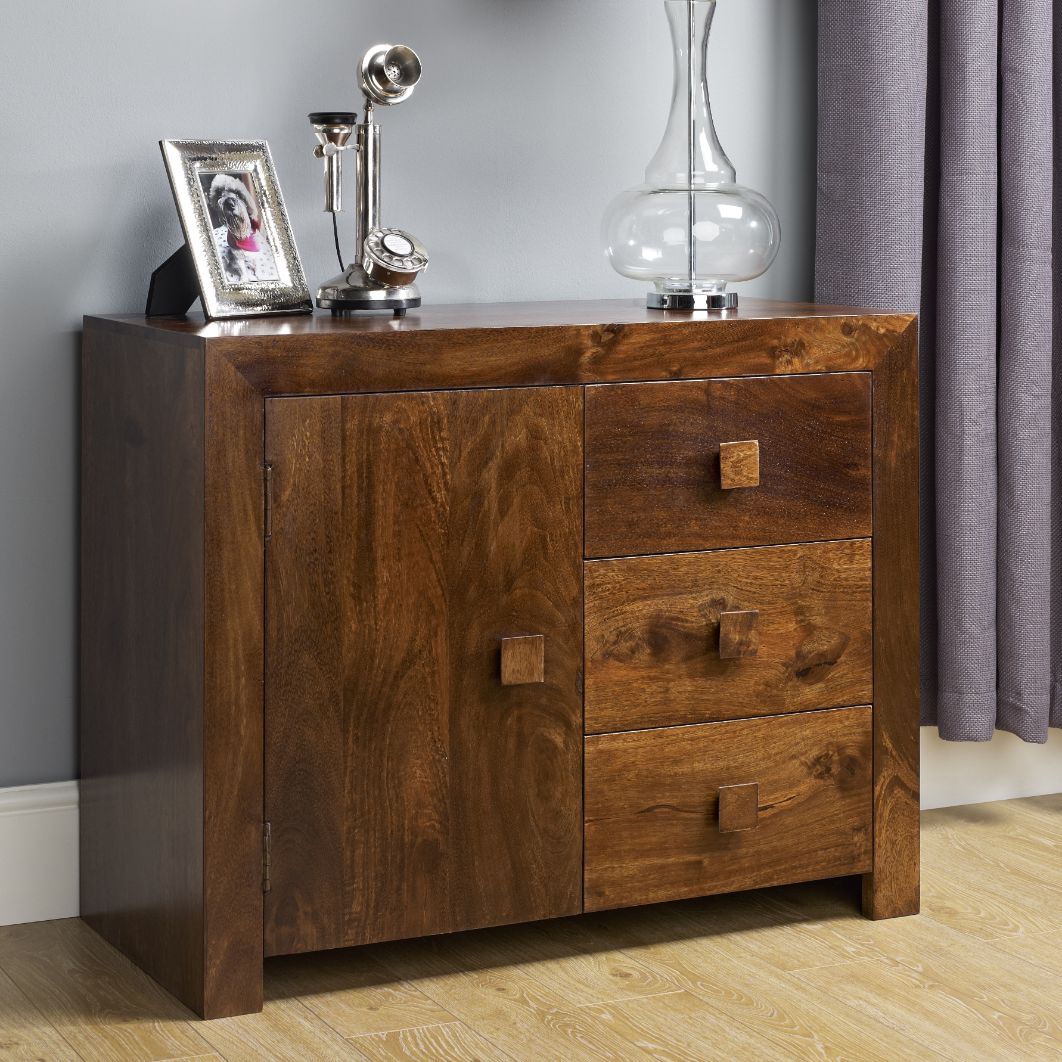 Welcome to our premium range of Dakota Sideboards which combine modern designs and stylish durability for a sophisticated storage option.
Offering a variety of different styles, our Dakota Mango Furniture Range has the versatility to bolster any home aestethic or decor - meaning there is something here for any home requirement.
Why not compliment your Dakota Furniture with a Dakota TV Unit, heightening not only storage potential but also your family entertainment experience.
Here at Trade Furniture, we are proud to guarantee an excellent dakota furniture unit which will last for years to come and continue feeling fresh in any room. Because of this, we ensure only the highest quality, naturally sourced Solid Indian Mango Wood makes its way into our lovingly crafted products, for an overall fantastic finish.