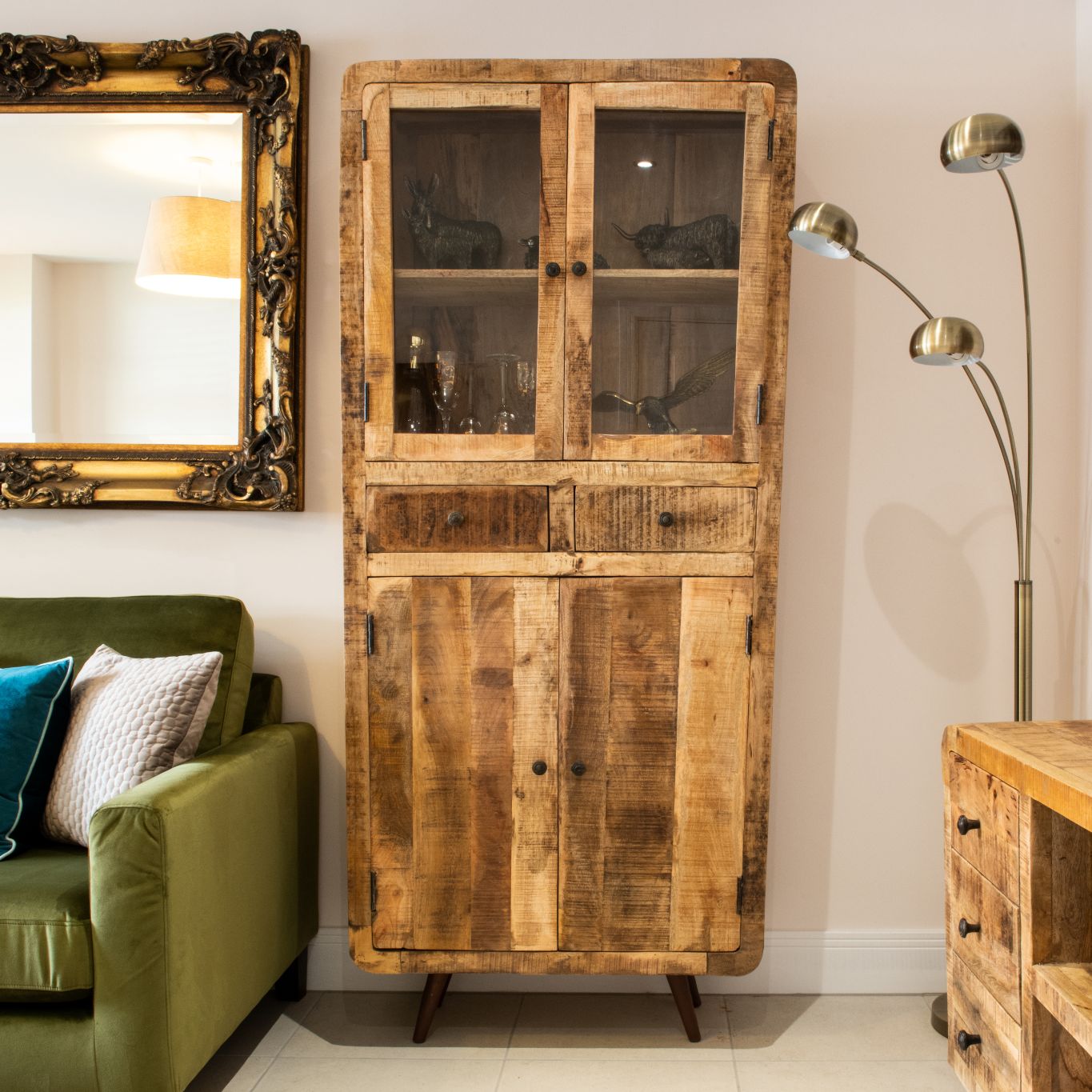 Browse our stunning collection of Solid wood Display Units. With each piece being lovingly crafted from solid mango wood, this ranges oozes charm and sophistication.
What are display units?
Perfect for storing and as the name suggests, displaying essential items and keepsakes in your home, display units combine style with functionality to offer a great addition to your home. Available in various sizes, there's a display unit to suit every home and purpose, with an abundance of display space for all of your most prized possessions.
Featuring a versatile range of products from different collections such as Mango Wood Furniture, there are units here to suit all home aesthetics and radiate a charming glow within your household.
Here at Trade Furniture, we pride ourselves on incorporating only the most premium quality solid wood from India, which is as naturally sourced as possible and fashioned with a skilful eye for on-trend, sleek exteriors.
What Can You Store On A Display Unit?
With the ability to support plates, ornaments and any decorations you can think of, these generous solid wooden frames are bursting with versatility and natural charisma – perfect for bolstering your home aesthetic.
Complete your Solid Wood Living Room Furniture by adding these chic units, showcasing deluxe sophistication and solid wooden frames for durable products to last for years to come.