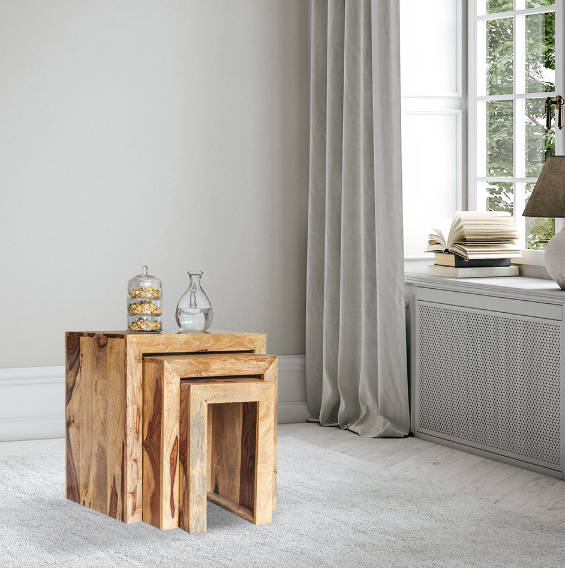 Welcome to our Cuba Furniture range, a sophisticated branch from our exclusive Rosewood Furniture collection. These products have been rounded off with a chic light wood finish to thrive within any home setting and add a vibrating flair to your home aesthetic.
Sheesham Wood is a material that features within many homes across the UK and is renowned worldwide for guaranteeing a durable finish to all of its designs.
The range featured below incorporates an abundance of different styles and designs, for both practicality and function. By offering a vast range of products, you can find units such as Solid Wood Bookcases or Solid Wood Sideboards that heighten your home into a luxurious interior design.
Furthermore, Sheesham Furniture is such a versatile variety that it can produce many different styles and ranges meaning there are units here for every requirement or desire. 
Browse our alluring range below, and design your living room, study, bedroom and dining room for a touch of personal flair!