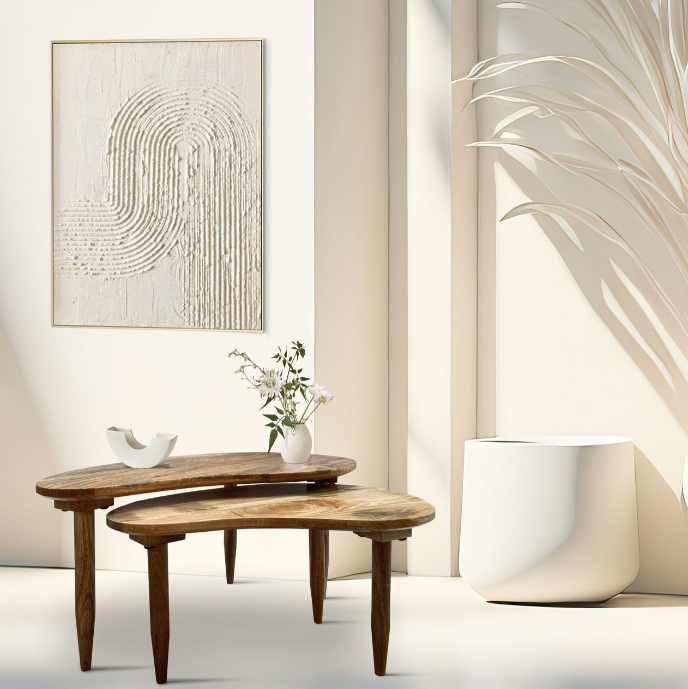 Here it is! Our Scandi Mango range made from 100% solid Mango wood throughout and is inspired by modern yet timeless Scandinavian interiors.
Every product in this collection has been designed with affordable functionality in mind which works beautifully with Indian Mango Wood due to the unique tones and markings naturally present within.
We have designed classic pieces of furniture within this range that are practical, stylish and timeless. With simple straight wooden legs, sleek handleless design and tray tops this range offers a new concept of Scandinavian styling. We have a hall shoe storage unit that co-ordinates with a coat rack of the same width making style and functionality so simple.
In a step away from the usual flatpack concept synonymous with Scandi furniture our furniture is all hand crafted, beautifully finished and by contrast is 100% solid wood throughout including backs and drawers, we do not compromise on quality.