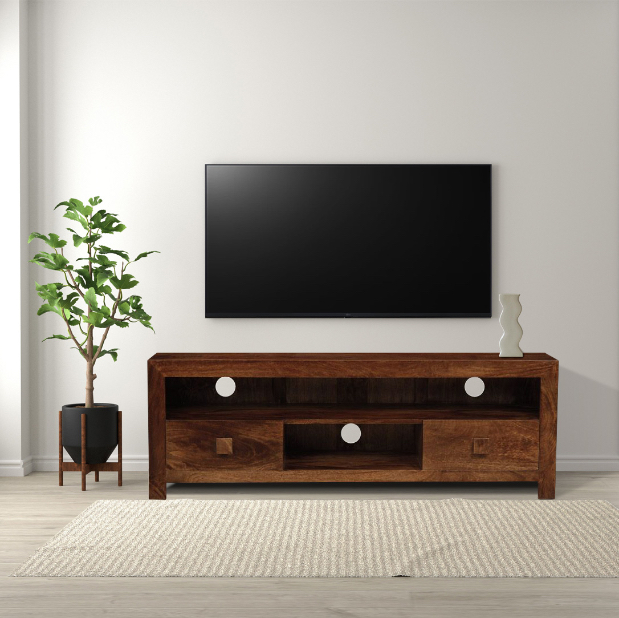 Welcome to our premium collection of Mango TV Units. 
Completed with supportive solid wooden frames and a choice of two colours, these deluxe Wooden TV Stands are crafted to showcase small medium or large TV sets, which in turn provides a revamped entertainment experience for the whole family. 
Mango Furniture is a popular collection featuring seamless designs and a modern flair for that luxuriously sophisticated home aesthetic. 
Here at Trade Furniture, we strive to create ethically sustainable furniture alternatives to promote healthy living whilst still providing a thrilling furniture exterior. We achieve this by ensuring only naturally sourced Mango Wood is incorporated and as such is crafted with a skilful eye.
These living room staples can be further complimented with any of our Mango Coffee Table units or smaller accessories. 
Browse these tv stands below, and begin your dream Mango Living Room Furniture design.