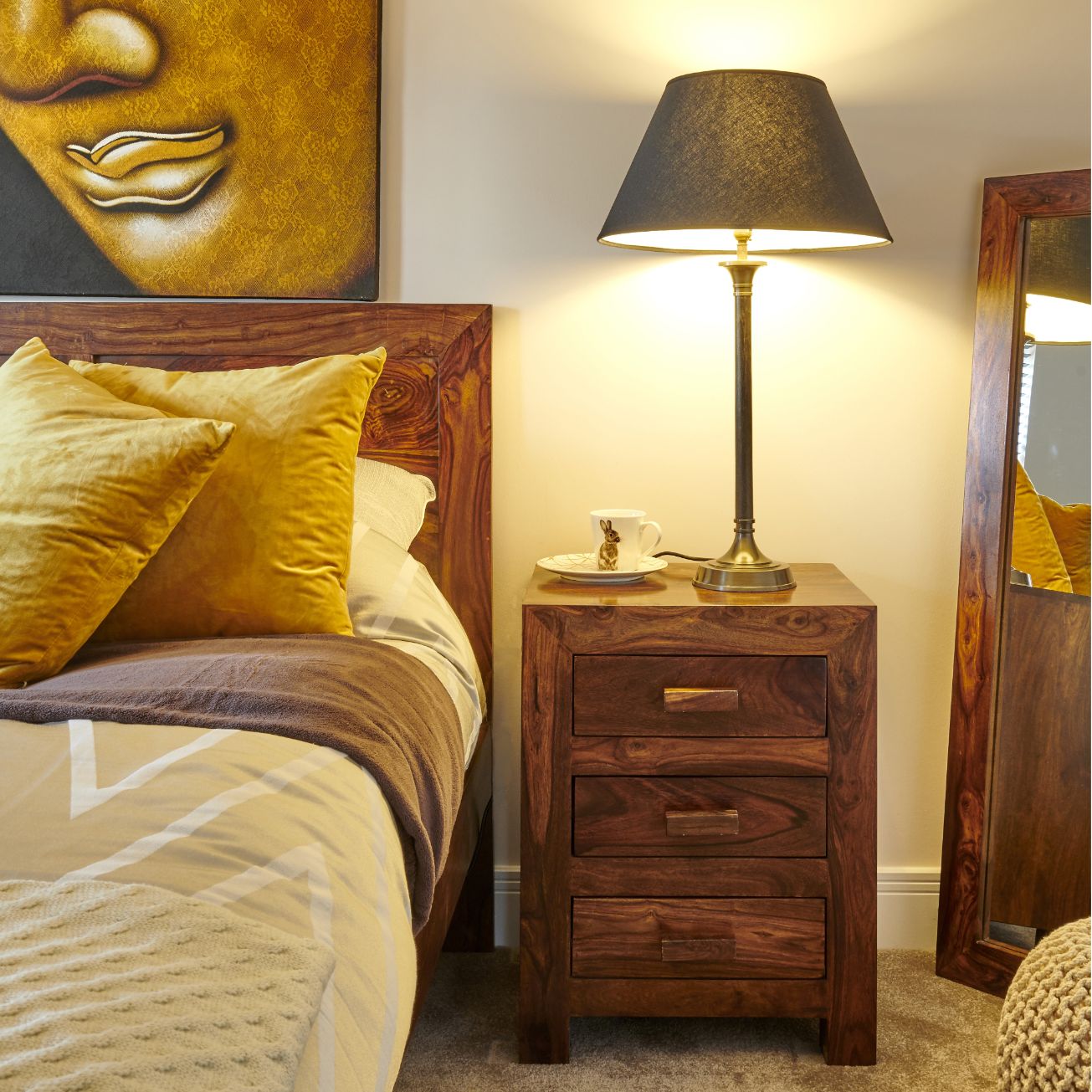 On this page, you will see our deluxe range of Bedside Cabinets, which all encompass a sophisticated flair of luxury.
Crafted into compact frames, each of these Solid Wood Bedroom Furniture pieces have been guaranteed to suit any aesthetic or home design with ease, whilst also providing storage and style.
Supporting hundreds of different experiences, and even offering the potential for lamps and photographs, each of these Nightstand options retains its premium excellence throughout the years, ensuring that these tables aren't only fashionable, but also durable. 
Similar to our Solid Wood Wardrobes, these bedside units are complementary to any of our other bedroom essentials, and so can create your dream aesthetic with an on-trend exterior.
Here at Trade Furniture, we are proud to offer a wide range of styles and designs, which include materials such as Mango Wood. This means all of our products are sustainably ethical, as well as suited to your own personal tastes or requirements.
Browse these timelessly seamless units below.