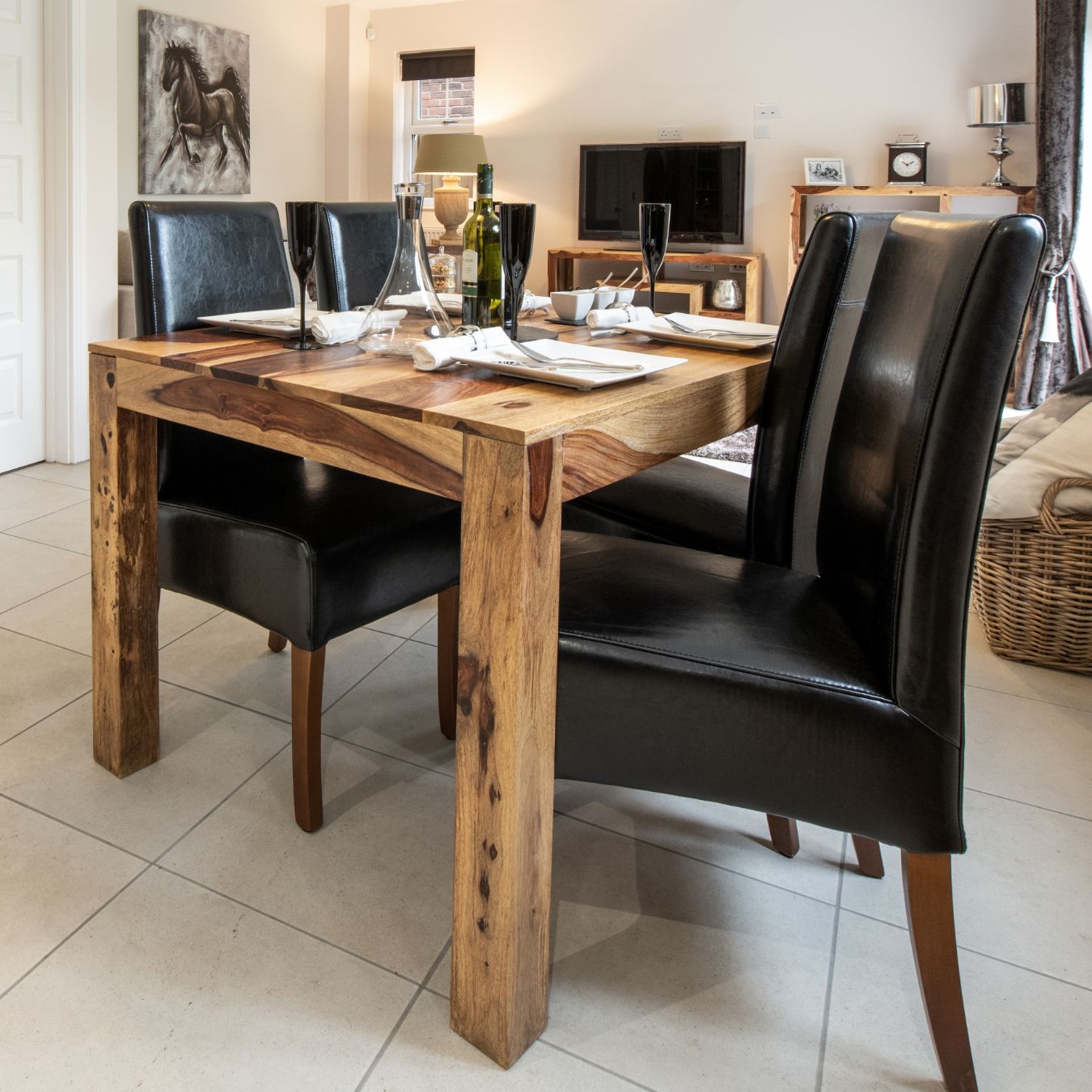 On this page, you will see our amazing range of Leather Dining Chair options. 
Available singularly, or in a set, these fantastic units feature Solid Wood Furniture legs, as well as a premium leather material to provide support and comfort. Each chair seen below fits perfectly with any of our Solid Wood Dining Table units, and as such will complement your dream dining set.
Thriving within your home dining area, these deluxe chairs offer excellence, meaning you can forever heighten your gaming, studying and overall dining experience.
Each of these dining sets features solid wood frames featuring materials such as Mango Wood - a material known worldwide for highlighting and retaining an exquisite level of sophistication.
Browse these Leather Chair options below to kickstart your dream household aesthetic throughout the years.