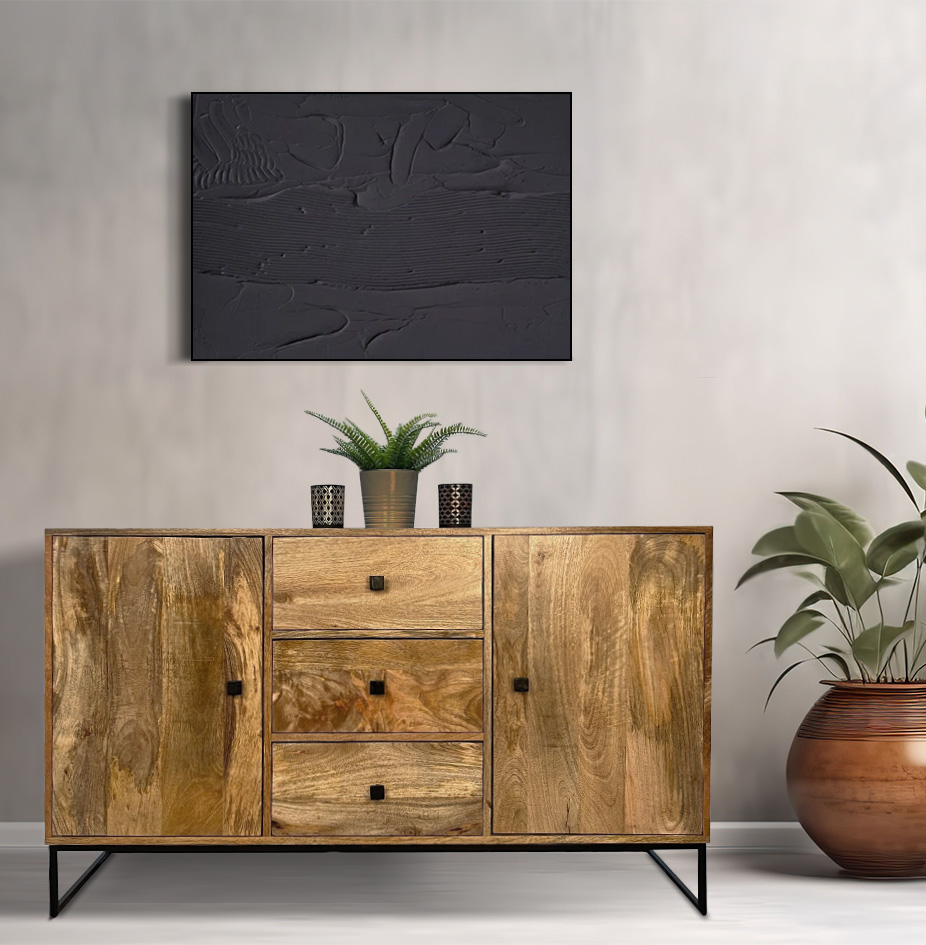 On this page, you will find an immersive vast selection of premium Mango Wood Furniture products, along with intricate iron detailing for a fresh burst of fashionable style.
Here at Trade Furniture, we pride ourselves on producing only the finest quality Solid Wood Furniture, crafted from handpicked Indian wood for a renowned abundance of endless possibilities.
Industrial Furniture is known to encompass a variety of unique units to offer style, service and storage alongside a magnificent living experience for you and your family, including the modernised Industrial Bookcase to accentuate your interior charm. 
We have also incorporated classic designs, such as our Industrial TV Unit, with a 21st-century twist for a thriving aesthetic throughout the years.
Looking for matching items? Our Industrial range is the same colour as all of the Light Mango Wood Ranges; Dakota Light, Mango Light, Inset Light Mango, Geo Mango Light, Block Mango Light, Light Vintage, Light Vintage Mango and Light Retro Chic.