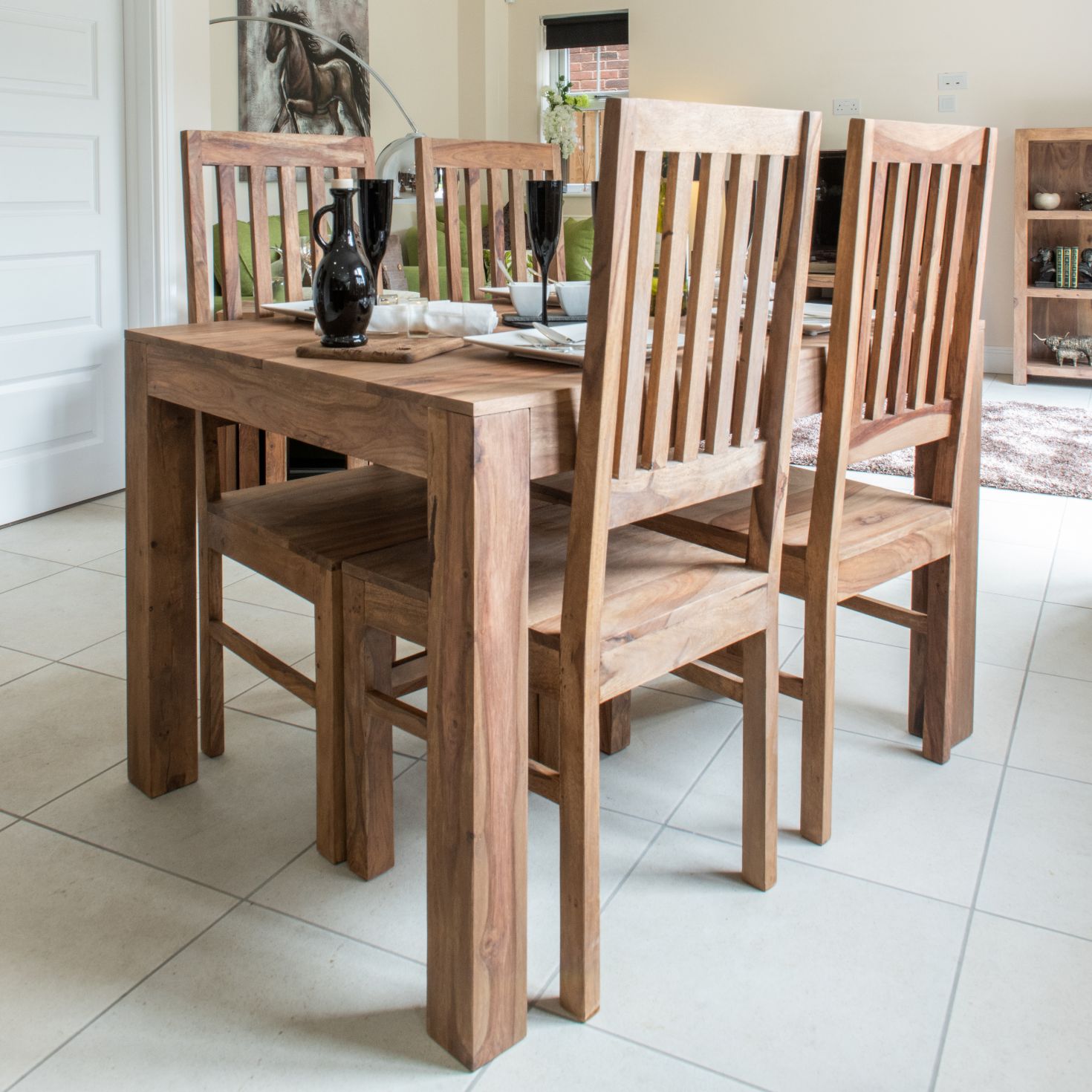 Welcome to our beautiful collection of 
Wooden Dining Chairs
, where the perfect blend of comfort and style awaits you.  Available individually or in sets, these chairs offer versatile options for your dining space.
Discover a diverse range of colours and designs that cater to your unique taste and interior decor. Our selection presents a harmonious fusion of practicality and durability, ensuring your dining area reflects your personal style. The best-selling
Light Dakota Dining Chair
is meticulously handcrafted from 100% Mango Wood, celebrated for its durability and natural allure. Each
Mango Wood Dining Chair
in this collection is designed to accommodate families of all sizes while adding a touch of chic elegance to your dining room.
Our
Jali Dining Chair
, crafted from premium Indian Sheesham Wood and available in three colors, infuses an authentic touch into your decor. These stunning
Sheesham Dining Chairs
feature unique grain patterns and captivating charm. Explore our
Solid Wood Dining Chair
collection, where style seamlessly blends with functionality to elevate your living spaces.