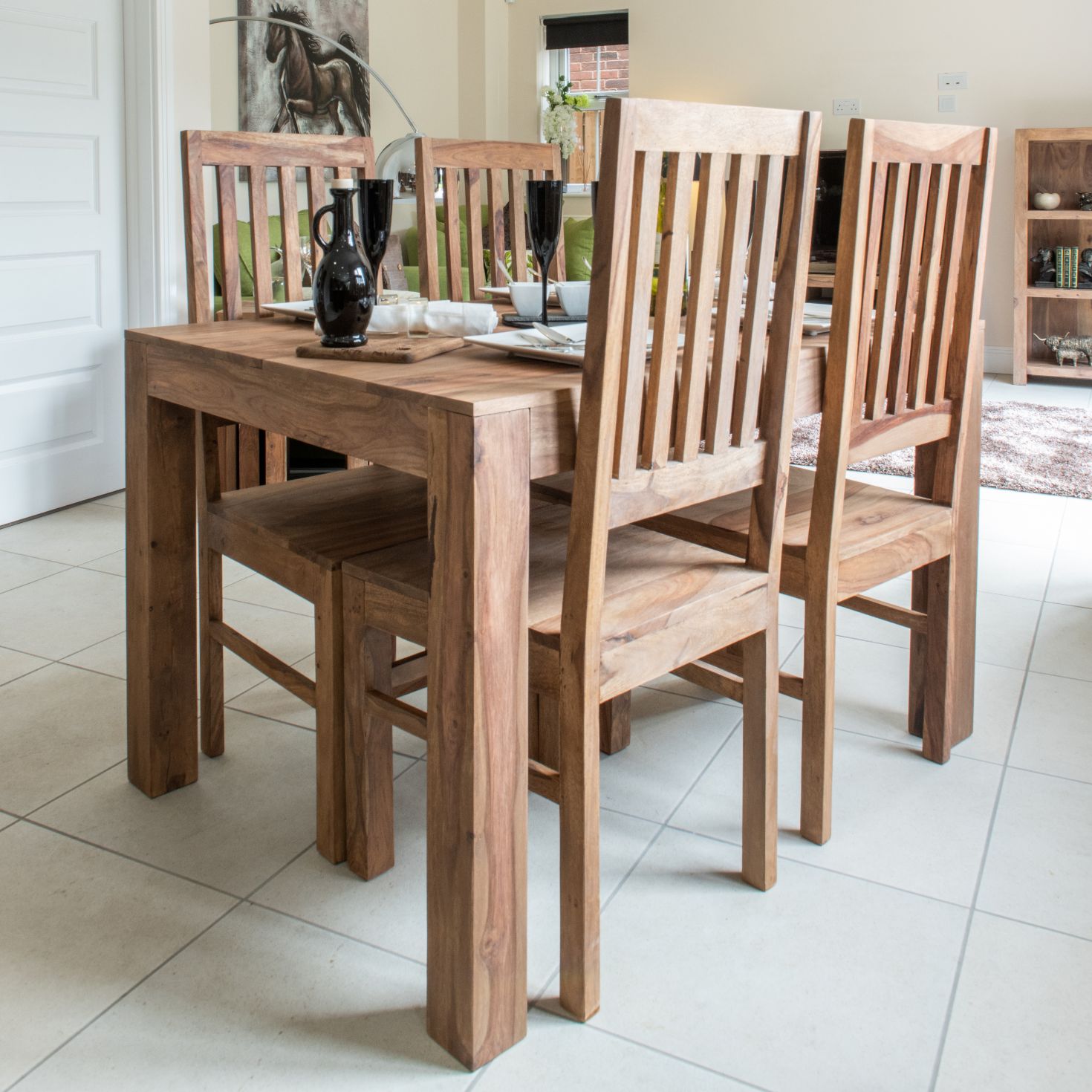 Welcome to our charmingly chic range of premium Wooden Dining Chairs. Bursting with luxury and support, each and every one of these deluxe Solid Wood Furniture options are ideal for small, medium or large families and make your dining room charismatically sleek.
Incorporating fantastic pieces from ranges such as our Mango Furniture, these chairs combine traditional elegance with a unique, modern flair for that radiating warmth throughout.
Here at Trade Furniture we strive to achieve premium quality, with a healthy mindest so that we can be proud of our ethically sustainable furniture. To do this we only use materials which are renewable, such as wood from the Mango tree which is naturally sourced and rounded off with a premium colour exterior. 
By pairing with our Solid Wood Dining Tables, your dining, living and relaxing experience is supported and heightened to provide a timeless aesthetic which is both functional and packed full of potential. Furthermore, here at Trade Furniture we ensure all of our Solid Wood Dining Sets are crafted with a skillfull eye and retain that modern luxury for even the most active of families.