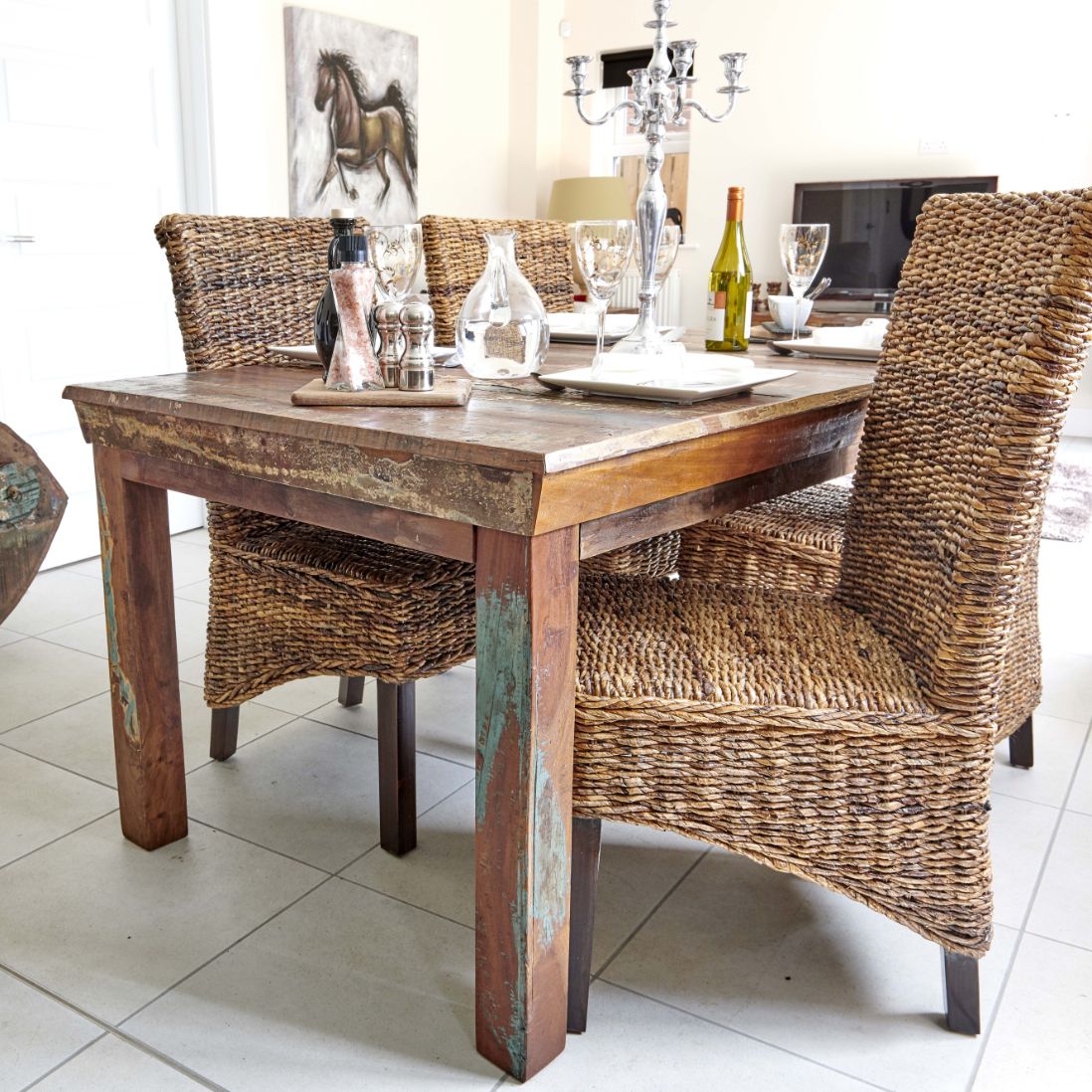 Welcome to our fantastic collection of Rattan Dining Chairs, which have been designed and ensured to properly support you whilst radiating a sophisticated warmth.
Combining traditional charm with an Indian twist, each of these premium Rattan Furniture pieces have been designed and fashioned from a banana leaf fibre and supported with a solid Mango Wood frame.
Each of these seating options are an ideal way to compliment your Solid Wood Dining Tables, and as such are guaranteed to support hundreds of unique gaming, studying and eating experiences. 
These fantastic chairs can also be incorporated into other rooms for divine luxury.
We are also proud to offer bundles of 4 and 6 so that you can create your dream aesthetic with ease, and add a dash of your own personal style; this is why we also provide items such as the unique Rattan Stool.
So why not browse these exquisite chairs below, and maybe even create your dream Rattan Dining Set for an abundance of stylish luxury.
Browse our extensive collection of Rattan Dining Chairs below;