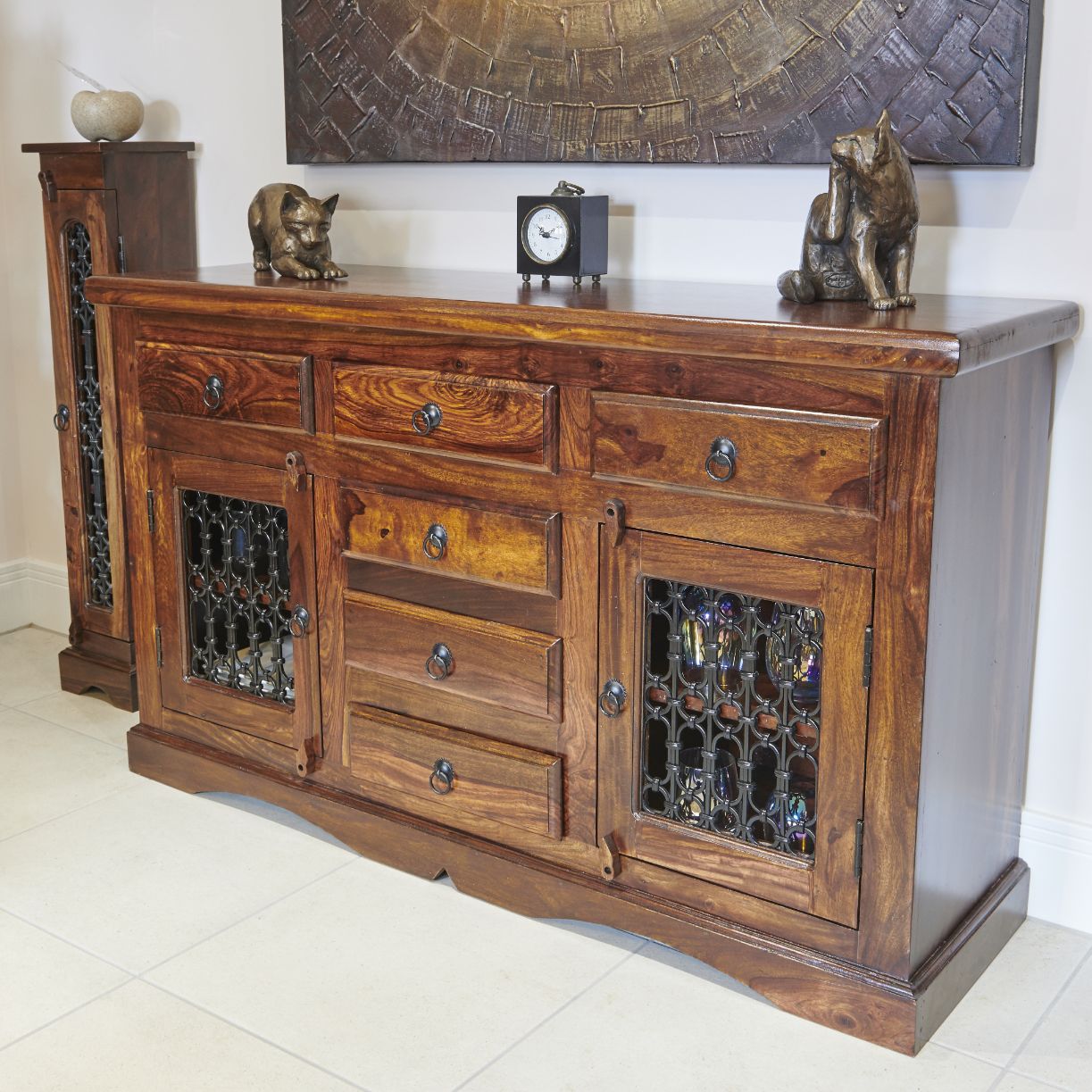 Acting as a staple storage centrpiece in most homes, our Sheesham Sideboards are the most elegant way tobolster that living experience - which is further heightened throughout our Jali Sheesham Range. 
These exquisite products can thrive within any home setting, whether it be your Indian Living Room or the family dining room - there are a multitude of offers here to suit any home requirements. 
Our Indian Furniture UK range gives access to brilliant looking furniture alternatives for thousands of homes across the country, and only features the finest nasturally sourced sustainable wood.
Furthermore, why not compliment these generous solid wooden frames with any of our Jali Coffee Tables for a heightened living and relaxation experience.