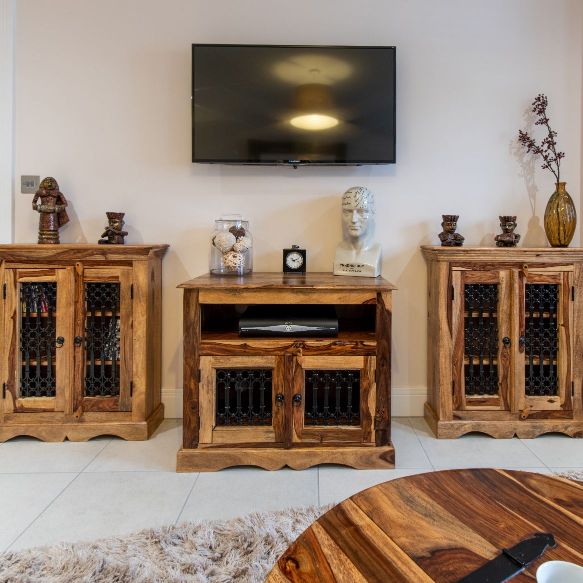 On this page, you will see our vibrantly exclusive Jali Sheesham Range, in a light wood finish.
By introducing the radiating warmth renowned of Jali Furniture into your household, your home living experience and aesthetic will be forever heightened throughout these sleek light wood furniture products.
These ranges encompass a wide variety of serviceable products such as Jali Coffee tables, all of which are designed to support even the most active of families for hundreds of home experiences. 
Sheesham Wood is a well-known material that is renowned for encapsulating a sophisticated Indian flair as well as producing strong durable solid wooden frames. By highlighting these seamless vibrant wood exteriors, these products exude an abundance of unleashed Indian potential just waiting to thrive in your family home.
This is why we only naturally source our materials, to ensure a sustainable furniture option to complete your Indian Rosewood Furniture collection.