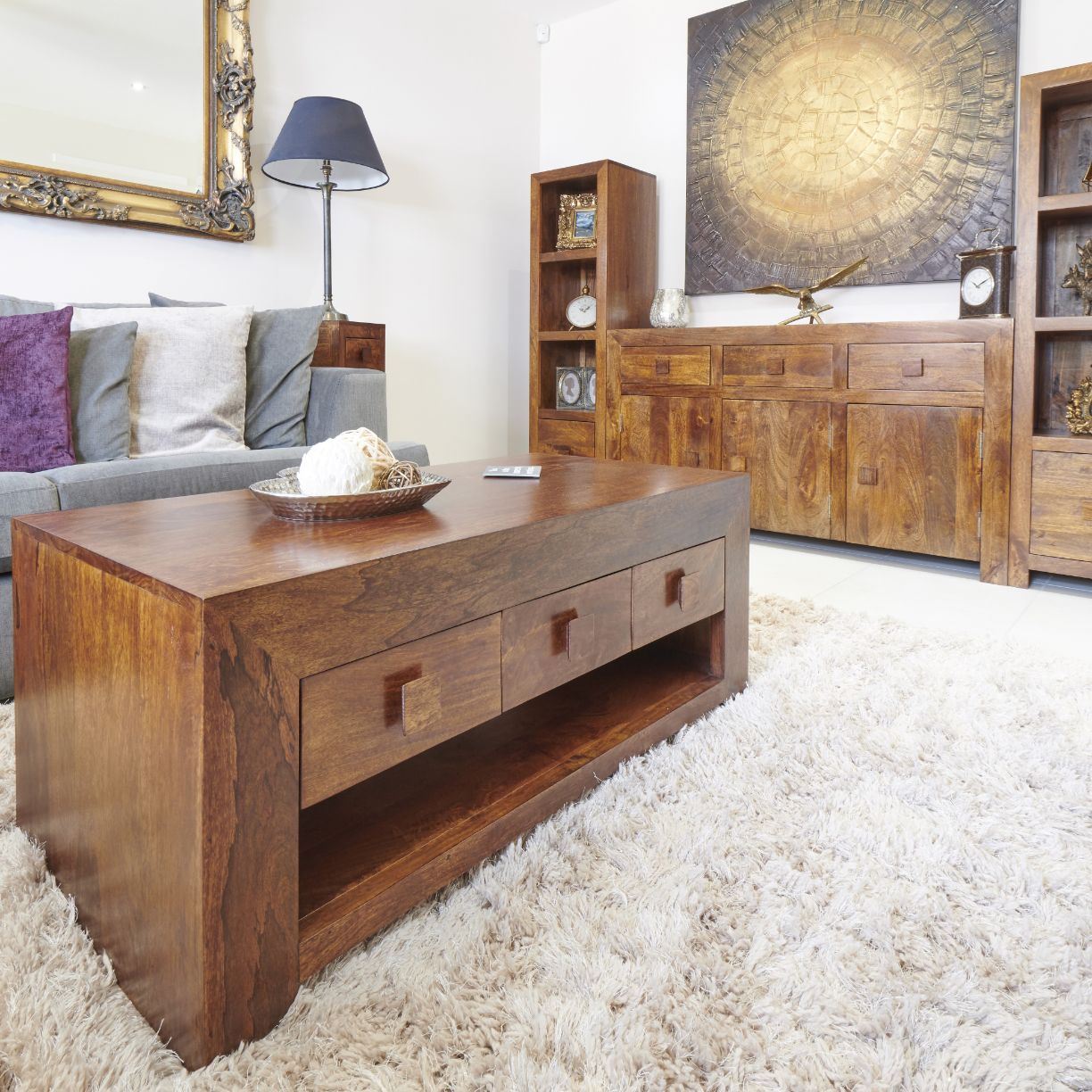 Dakota is our best selling collection making us market leaders in the Dakota brand. With over 20 years experience manufacturing real wood furniture we have our own exclusive suppliers who do not sell to anyone else and that is why we do not compromise on quality. The Dakota range is synonymous with the Trade Furniture Company brand.
Our Dakota collection is a timeless range of 100% solid Mango wood furniture and we boast more choice than anyone else, our Dakota collection is designed with quality in mind, it is chunky, practical and durable and will never look dated, even our drawer bases and backs are 100% solid Mango wood as we will never use cheaper alternatives or compromise on our company ethic of 'cutting prices not quality'.
Made from Solid Mango Wood sustainably sourced from India, hand crafted and finished to a high standard, you know that every item in the collection is a sustainable ethical investment piece that will last throughout the years. 
Browse the range and discover pieces that you'll treasure. From Living Room Furniture and dining room furniture to bedroom and study furniture, you're sure to find the piece you need with us here at Trade Furniture Company. Don't forget to take a look at the Light Dakota range too.