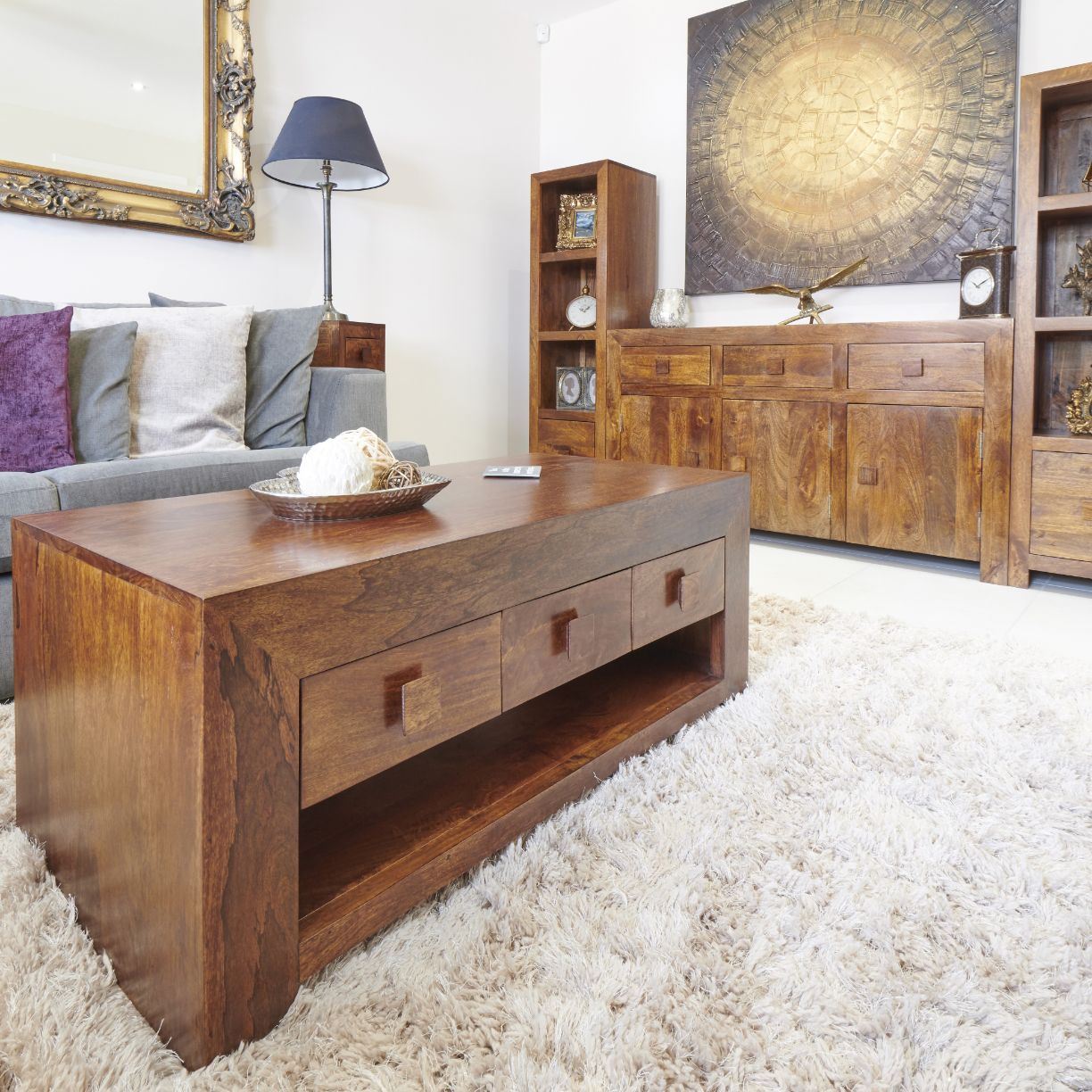 Welcome to the irresistible Dakota Furniture collection. Here you will see our expansive range of deluxe Solid Wood products in a thrilling dark wood finish. Incorporating modern on trend styles with the traditional sleekness of Dakota Mango Furniture, these units are brimming with naturally occuring charm and charisma for that bolstered living experience. 
With practical approaches, our furniture is not only durable but also suited to any home aesthetic and offers additions to any room. 
Relax in your living room with any of our Dakota TV Units, complete with generous shelving space and magnificent surface areas for all types of TV's. Or organise your living space with compact Dakota Sideboards - combining functional features with fashionable exteriors. 
Here at Trade Furniture, we pride ourselves on the sheer excellence of all of our products. The furniture seen below is fashioned with a careful hand, using the highest quality Solid Indian Mango Wood for long lasting pieces to amaze for years to come.
Browse the varied range below - and renovate your dream home.