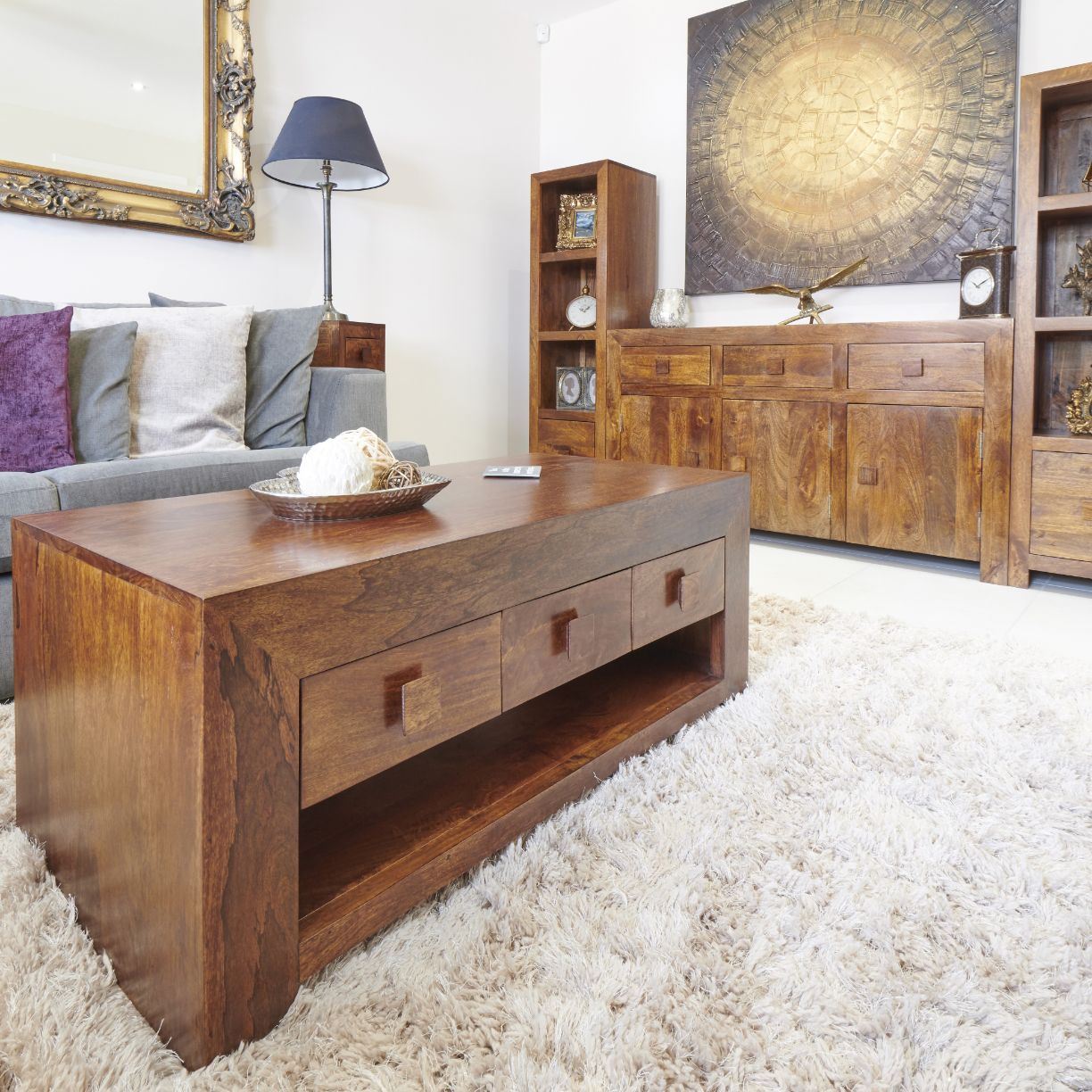 Explore our irresistible Dakota collection. Whether you're looking for a stylish way to store your wine collection, or you're in need of a new coffee table to style your living room around, you're in the right place. Whatever you're looking for, you'll find it in the unmistakably rich, warm finish and chunky angles of our Dakota range.  
Transform your living room, dining room, study or bedroom with a piece from the Dakota collection. With various designs to choose from, you can create a coordinated space, or make your new dining table, TV cabinet or desk the star of the show. Mix different woods together from the Light Dakota collection for an eclectic feel (perfect if you can't choose between the two!)
Made from 100% solid mango wood, we pride ourselves on only offering the highest build quality, so you can trust that your furniture will last a lifetime. No more cheap imitations that fall apart with wear. Our choice of mango wood for our furniture is also a sustainable one, as mango wood grows quickly and is cut down to make room for more fruit trees.  
Take a look at the full range, and discover what beautiful pieces are on offer from our Dakota collection.