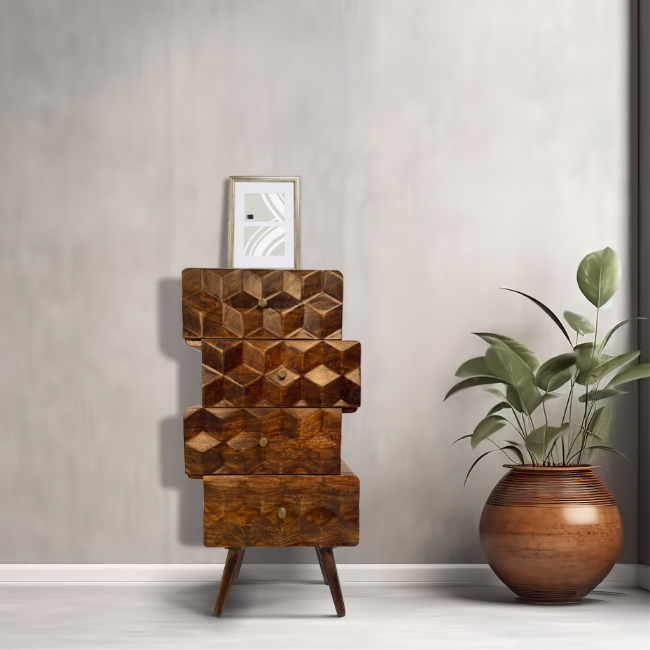 We are very proud to introduce our new design led Geo Mango range made from 100% solid Mango wood with a unique pattern carved into the wood using a precision manufacturing process.
Every product in this collection has been carefully considered for both design and functionality and is crafted from beautiful Indian Mango Wood, the Geo pattern on the doors and drawers really lends itself to the unique patterns and tones you get from Mango wood making this the perfect partnership of cutting-edge design and quality.
We have created pieces within this range that are versatile enough to sit in any area of the home and will sit well amongst our other ranges, we have a side table for your living room, next to an armchair or next to your bed or how about a sideboard for your living room, dining area, hall or landing? What about a Geo Mango piece to sit amongst your other furniture as a focal point.
What makes this range unique is the fact that it has a CNC pattern actually carved out in the wood, we don't stick it on - we carve it out! It is also 100% solid Mango wood throughout including backs and drawers, we do not compromise on quality.